"Clyde Fans," by Seth. Drawn and Quarterly, May 2019. 488 pp. Hardcover, $54.95. Adult.
Drawn and Quarterly sent me a free review copy of this book.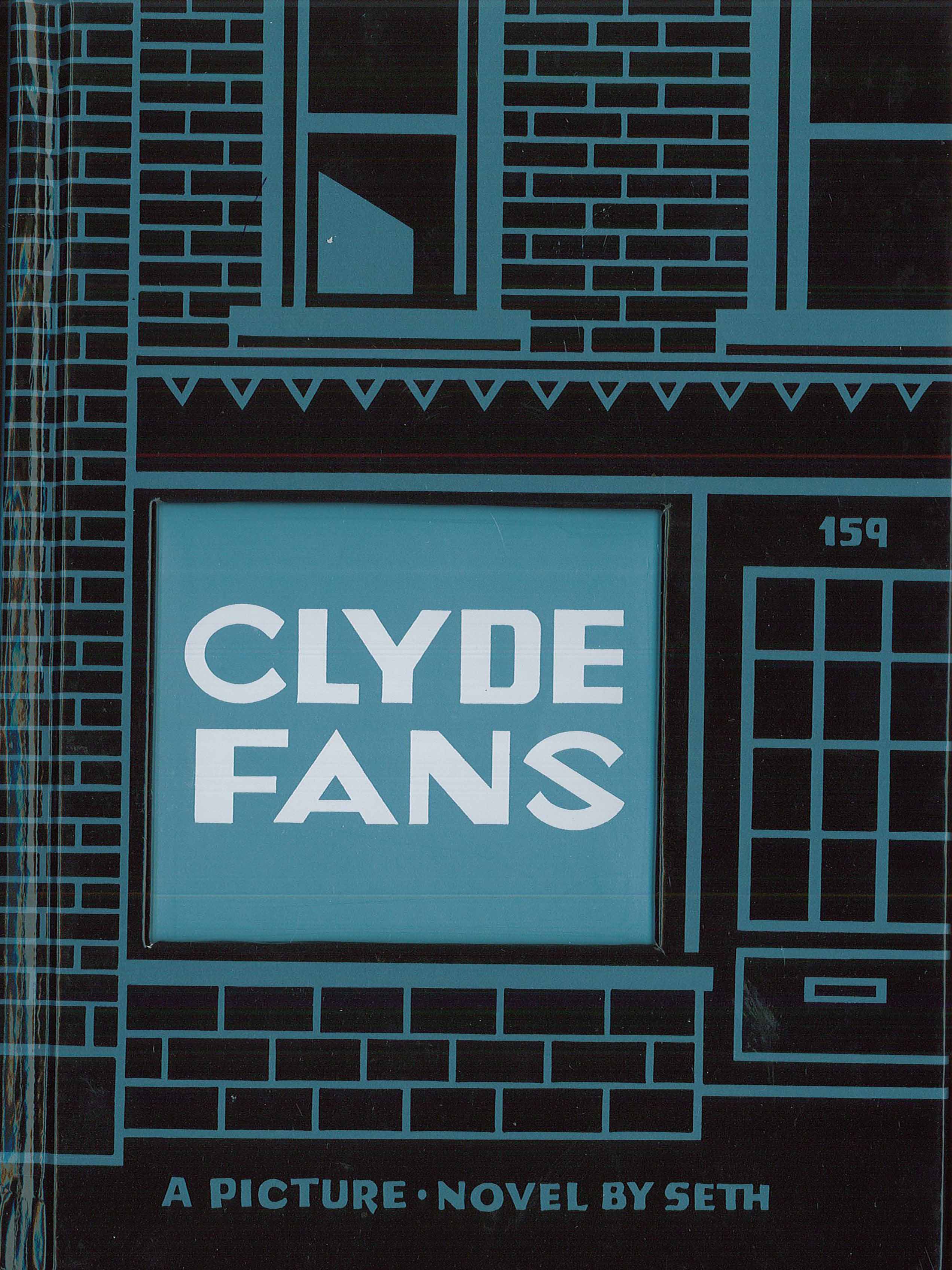 Canadian comics artist Seth cultivates an antique persona, complete with tie, overcoat, fedora, and what look like horn-rimmed glasses. With a given name like Gregory Gallant, you wouldn't think he'd need a pseudonym.
But Seth likes to push boundaries: between people and their public and narrative personas, as well as between history and fiction. Seth's first major book, "It's a Good Life, If You Don't Weaken," published in 1996, was supposedly autobiographical, about his search for a "New Yorker" cartoonist who had disappeared from public view. As the book gained popularity, Seth eventually let on that he had manufactured the whole scenario, although much of the detail from the narrator's life in the story was autobiographical. In an odd twist, despite the book's fictional core, it's often cited as the catalyst for an explosion of autobiographical comics that began in the 1990s and has fueled the genre since.
Seth's just-released "Clyde Fans" is also fictional, although as he explains in an author's note in the back of the book, it began with a real-life Ontario storefront of the same name, which he used to walk past. The office was closed, gathering dust, but he could see two framed portraits on a back wall, and wondered about the story behind those two men and their defunct business. He began writing a serial comic about Clyde Fans and the two brothers who ran it, whom he named Abe and Simon. Abe narrates in the image below, and you can see the two portraits hanging on the wall behind him before the frames zoom in for close ups: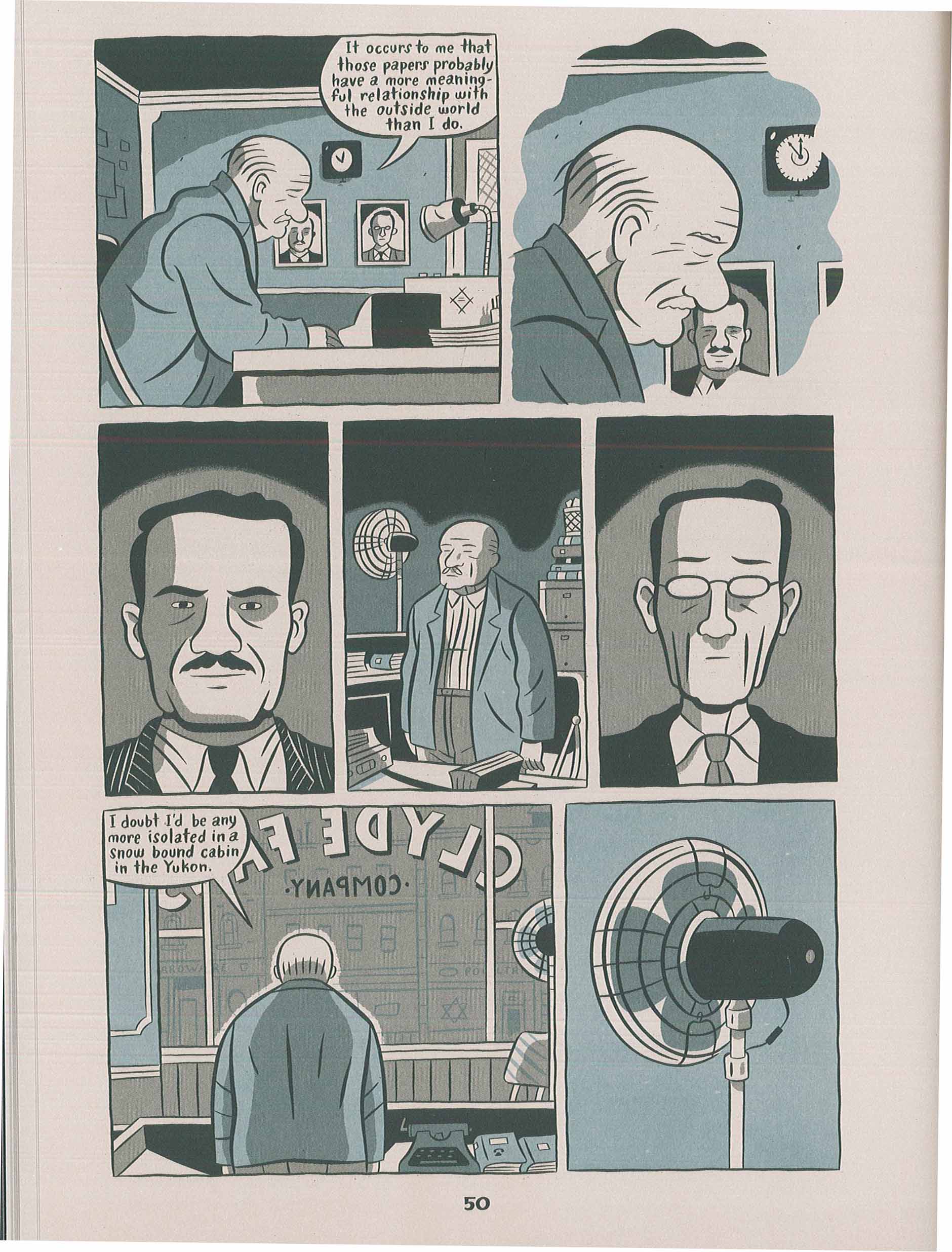 Continue reading "The Weight of Memory: "Clyde Fans," by Seth"