I've been gradually re-posting my archived material from the Elkhart Truth's defunct Community Blogs. This week I'm resurrecting this 2014 review of Lynda Barry's "Syllabus" because my Goshen-area readers have a unique opportunity to see some original pages from this work between now and December 31 at the South Bend Museum of Art. Barry and a slew of other comics luminaries are part of the exhibit "Best American Comics Selections: 2014-2017," a showcase of work featured in the past three years of the anthology, which was added to Houghton Mifflin's Best American series in 2006. You can also see original artwork from Chris Ware's "Building Stories," which was the very first book I reviewed on this blog.
While you're there, check out the related exhibit "The Funnies: Vintage Comics 1940s–1960s," which features classic strips from Archie, Peanuts, and Dick Tracy—the original superhero—to Brenda Starr, whose creator Dale Messick was born in South Bend. For that exhibit, do be prepared for some challenging racial and gendered visual stereotyping, which was "normal" for the time, but can feel out of touch and even offensive now. It's fascinating to meander through these exhibits side by side, and see how far the genre has come.
Stay tuned for a review of Gabrielle Bell's "Everything Is Flammable" in two weeks. If you're feeling impatient, here's a video of teaser of her discussing her early work for The Paris Review. Enjoy!
Draw for Your Life: "Syllabus: Notes from an Accidental Professor," by Lynda Barry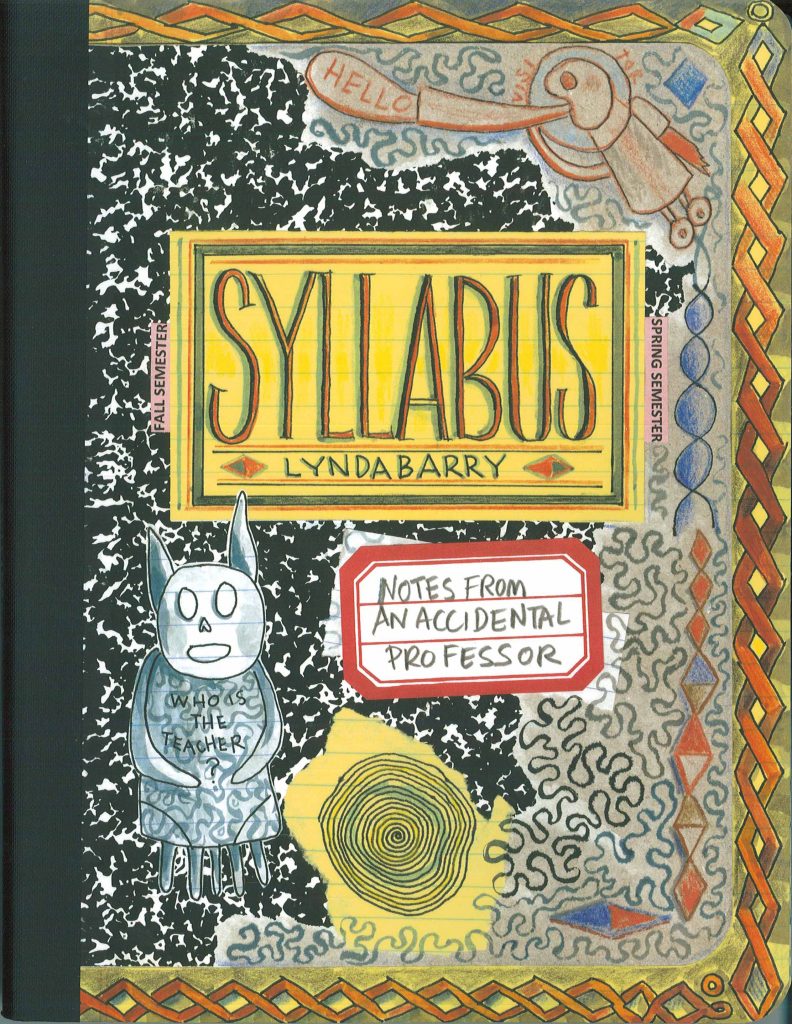 Continue reading "Draw for Your Life: Review of "Syllabus: Notes from an Accidental Professor," by Lynda Barry"