"Cartooning is a form of world-making," reads the introductory text to the current comics exhibit at Chicago's Museum of Contemporary Art. Museum exhibits create immersive worlds, too, and I highly recommend three mini comics worlds contained in Chicago, listed below in order of how soon they're going to disappear:
"Chicago Comics: 1960 to Now," Museum of Contemporary Art (MCA) https://mcachicago.org/Exhibitions/2021/Chicago-Comics-1960s-To-Now, $15, through October 3
"Marvel Universe of Super Heroes," Museum of Science and Industry https://www.msichicago.org/explore/whats-here/exhibits/marvel-universe-of-super-heroes/, $18, in addition to standard admission, through October 24 (some weekends are sold out)
"Chicago: Where Comics Came to Life (1880-1960)," Chicago Cultural Center, plus BONUS: MCA overflow exhibit in the Buddy space on the first floor, https://www.chicago.gov/city/en/depts/dca/supp_info/comics.html, free, limited hours, through January 9
If you're not familiar with Chicago comics, your first question might be, why Chicago rather than the coasts? The Cultural Center exhibit delves into the industrial history that made Chicago a national center of paper production in the mid-1800s, saving publishers in the Midwest and west from having to import paper from east coast mills. This foundational shift in supply lines led not only to a fount of newspapers in Chicago, but also to the freedom to innovate, especially evident in the weird, edgy, and experimental comics produced by publications like the Tribune and the African-American Chicago Defender.
As acclaimed Chicago cartoonist and co-curator Chris Ware explains in a recent New Yorker article, technical innovations also fueled the development of groundbreaking comics in Chicago papers. A Chicago engraver in the late 1800s first developed the ability to insert images within columns of newspaper text, and color printing techniques developed and continued to improve, eventually leading to stunning visual explosions like this: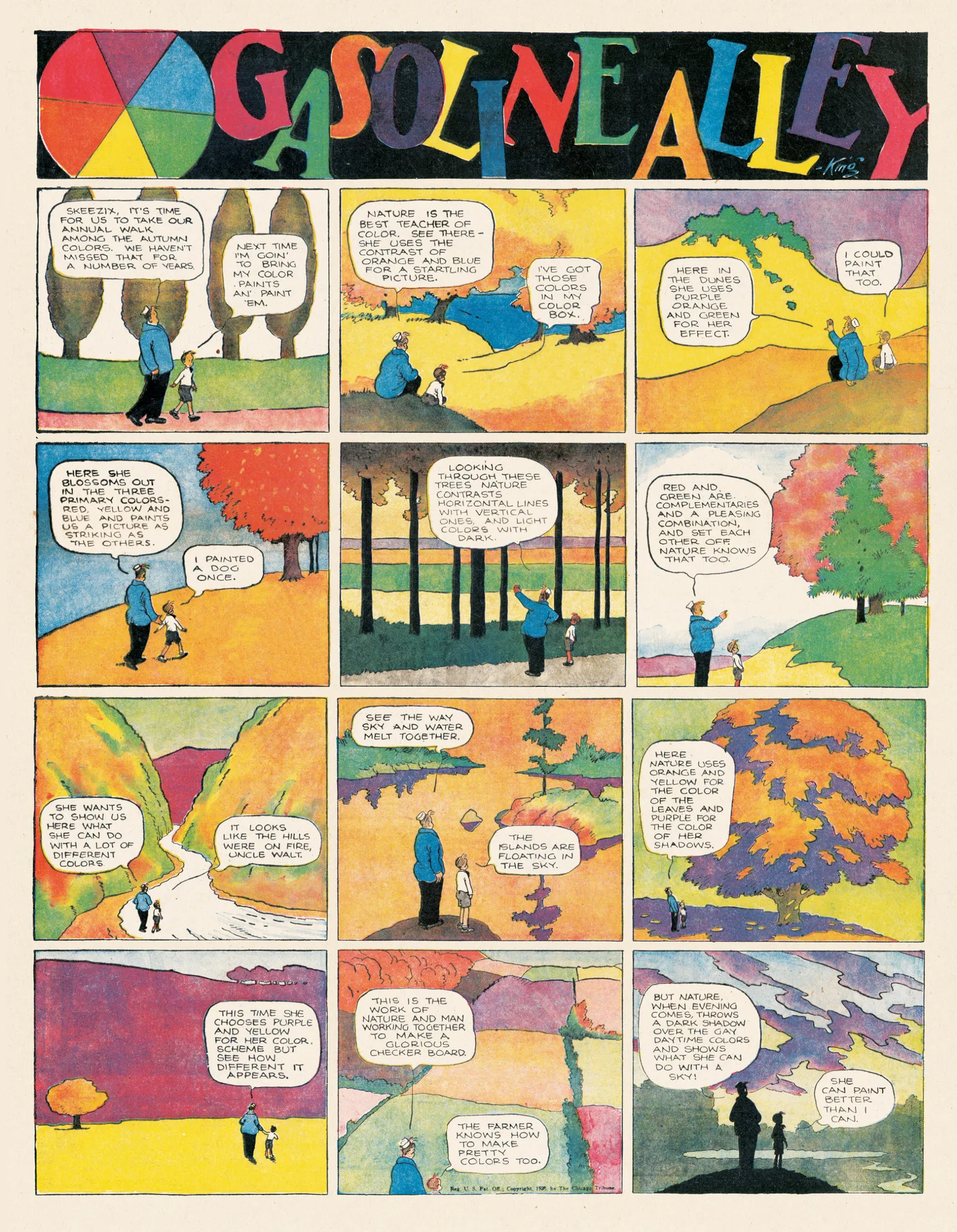 Continue reading "Chicago Comics Immersion: Three Exhibits to Visit Now"