Re-posted from February 2018, in honor of MLK Jr. Day tomorrow. See links below for reviews of Book One and Book Two. If you haven't read any of these yet, look for the Top Shelf boxed set of the whole trilogy.
"March: Book Three," by John Lewis, Andrew Aydin, and Nate Powell. 192 pages, Top Shelf Productions, Aug. 2016. Paperback, $19.99, 8th grade and up.
Thanks to Better World Books, 215 S. Main St. in Goshen, for providing me with books to review. You can find all of these books at the store.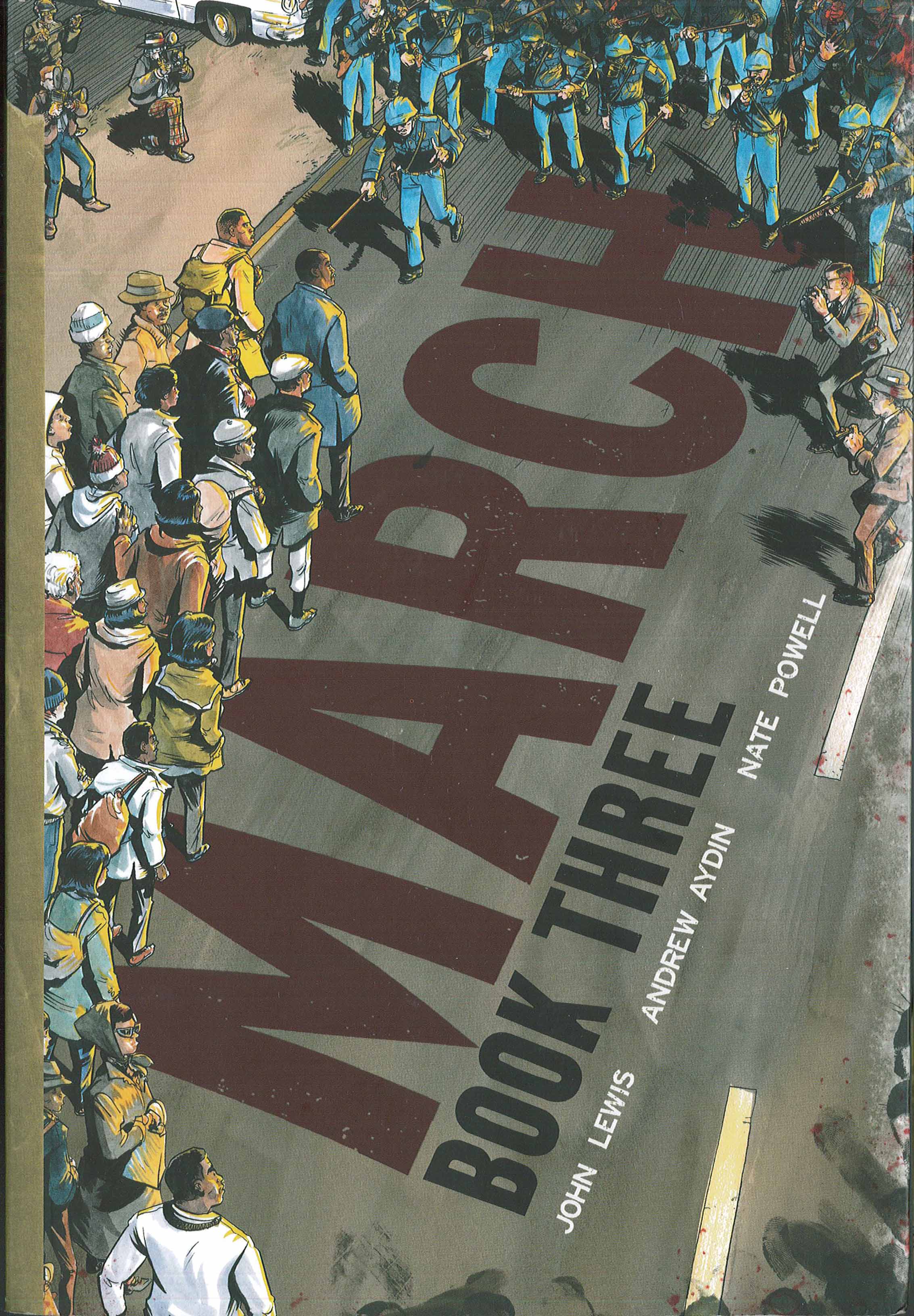 U.S. Representative John Lewis, who narrates the conclusion of his civil rights journey in "March: Book Three," has been arrested at least 45 times, most recently in a 2013 rally for immigration rights. As one of the founders of the Civil Rights Movement and the last surviving speaker of the 1963 March on Washington—which culminated in Martin Luther King's "I Have a Dream" speech—Lewis remains an advocate for getting in trouble. He calls this type of trouble "necessary trouble," imperative when something in society is "not right, not fair, not just." Continue reading ""March: Book Three," by John Lewis, Andrew Aydin, and Nate Powell"