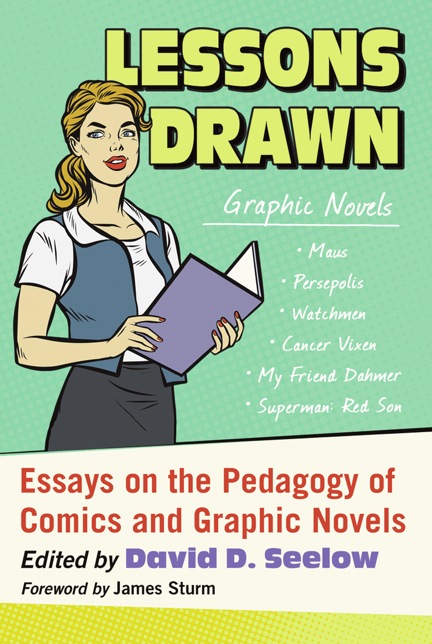 Here's a re-post from 2014 about "Goshen Graphix II," a book that Goshen College students from my Graphic Novel class released on PinchPenny Press, a project of the English Department at GC.
Drawings from some of those students, as well as students in subsequent classes, are included in an essay of mine about teaching comics that just came out in "Lessons Drawn," a collection of scholarly essays edited by David Seelow.
Also keep an eye out for my co-edited book, with Hussein Rashid, "Ms. Marvel's America: No Normal," which just went into production, and should be out on University Press of Mississippi later this year.
If you want to play around with drawing your own comics, there are lots of how-to books around now, but I especially recommend the books of Lynda Barry, one of the masters of demystifying and democratizing comics.
Stay tuned toward the end of May for a review of a new "picture novel," "Clyde Fans," from comics master Seth,  just out on the Canadian press Drawn and Quarterly.
Originally published on GoshenCommons.org on April 1, 2014
April has turned out to be a great month for comics in Michiana. First of all, Gene Luen Yang, the creator of "Boxers and Saints," which I reviewed back in December, will be speaking on Thursday, April 10, at noon at the Festival of Faith and Writing in Grand Rapids.
Yang is not only a master of his craft—his book "American Born Chinese" was a finalist for the National Book Award—but also a rare combination of super smart, super successful and super approachable. In other words, this is a presentation not to miss.
If the drive to Grand Rapids is too far, however, you can meet some local comics artists at the release party for "Goshen Graphix II" this Friday at Better World Books at 6 p.m.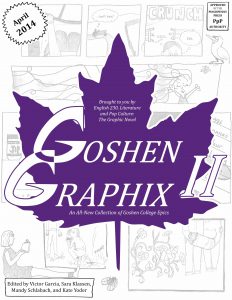 Continue reading "Local Comix: Goshen Graphix II"