"Why Art?" by Eleanor Davis. Fantagraphics Books. February 2018. 200 pp. Paper, $14.99. Adult.
Thanks to Better World Books, 215 S. Main St. in Goshen, for providing me with books to review. You can find or order all of the books I review at the store.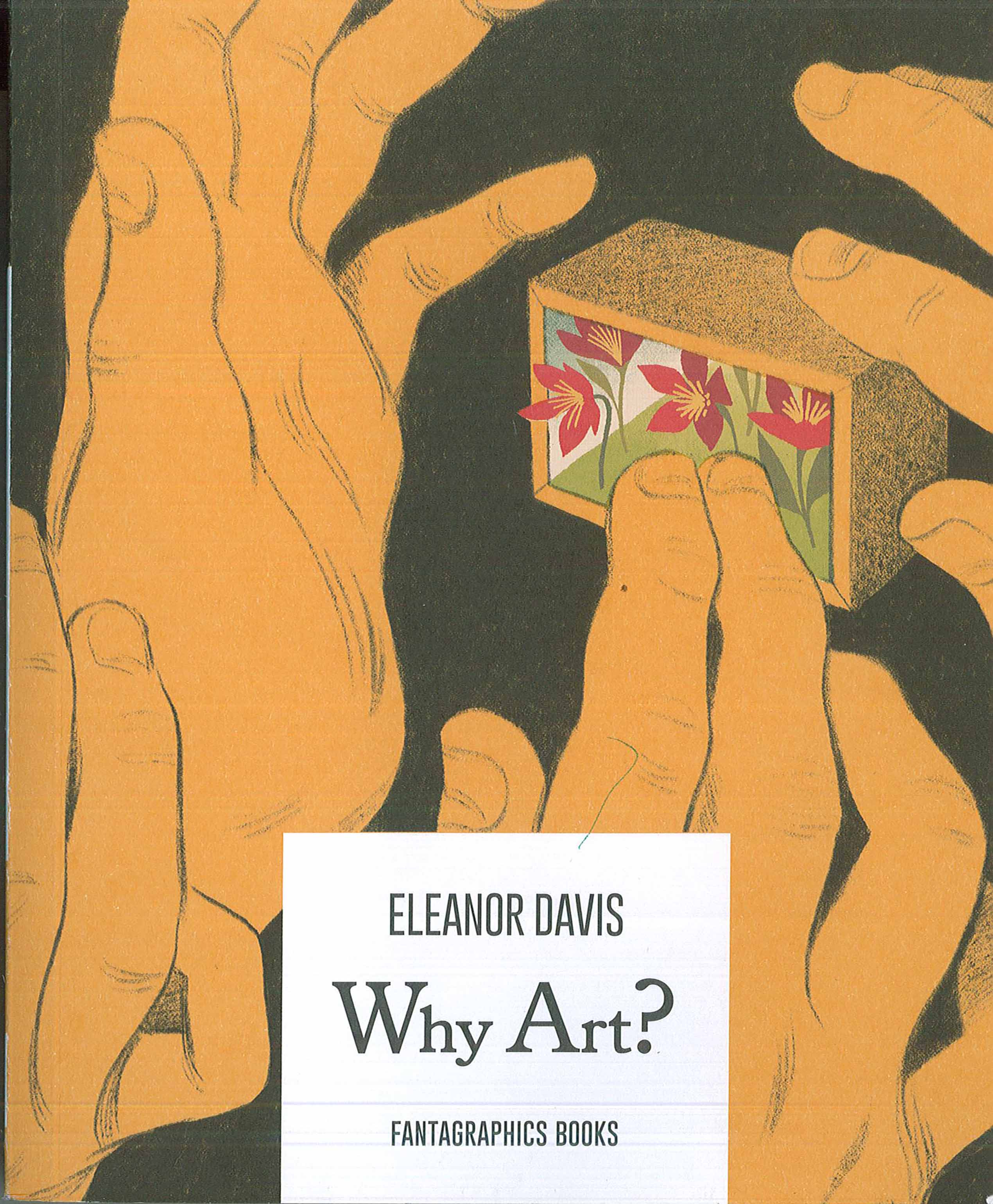 You could read this book in a flash. It's short. It's small. You could fold the almost life-sized hands on the cover into your own hands, then carry the book around with you, slipping it in and out of your bag as you enter and exit lines at the grocery store or the bank. I recommend that you read the book this way. Then I also recommend that you sit down with it and give it a second or third read, the time it deserves.
Illustrator and cartoonist Eleanor Davis is finally making a living on her art. Once you learn her style, you'll see her all over the place. Check out her personal website, and you'll see work that appeared in "The New York Times," as well as "The New Yorker." She's designed Google doodles, and illustrations and posters for nonprofits like the Bronx Freedom Fund and musicians like Sylvan Esso and the Decemberists. She's also well known for her work for kids and young adults: her 2008 TOON Book "Stinky" won her the first of many awards to come as her career progressed.
Perhaps to resist being pigeonholed, some of Davis's recent work has been decidedly adult. "This is an 18 & over twitter! Rude jokes. Sex drawings," she warns @squinkyelo. Yet some of her recent work for adults has also become gut-wrenchingly sweet. After she wrote "Love Story," as she admitted to the "Women and Comics" blog, her husband and fellow artist Drew Weing had a hard time believing its sincerity: "He thought there was a catch, some secret bitterness or joke I'd hidden inside there. There wasn't, though. It's just a happy story about folks." Continue reading ""Why Art?" by Eleanor Davis"