"Superman Smashes the Klan," by Gene Luen Yang and Gurihiru. DC Comics, May 2020. 240 pp. Paperback, $16.99. Ages: Most official outlets recommend twelve and up, although parents reporting to Common Sense Media say ten and up. (My eight-year-old has read it twice now.)
Thanks to Fables Books, 215 South Main Street in downtown Goshen, Indiana, for providing Commons Comics with books to review.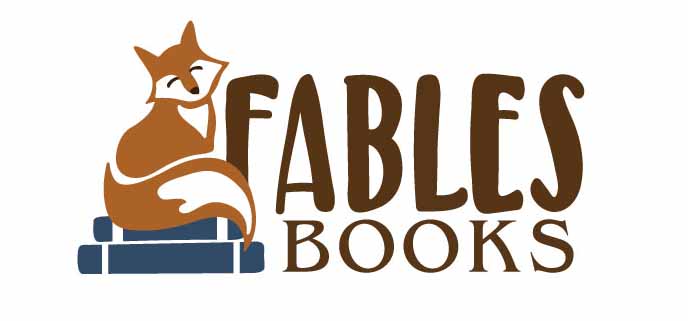 COVID-19 UPDATE: Fables is back open! Please enter through the back and follow store guidelines. High risk customers can still make browsing appointments before or after hours, and all customers can continue to order online at fablesbooks.com, over the phone 574-534-1984, or via email fablesbooks@gmail.com.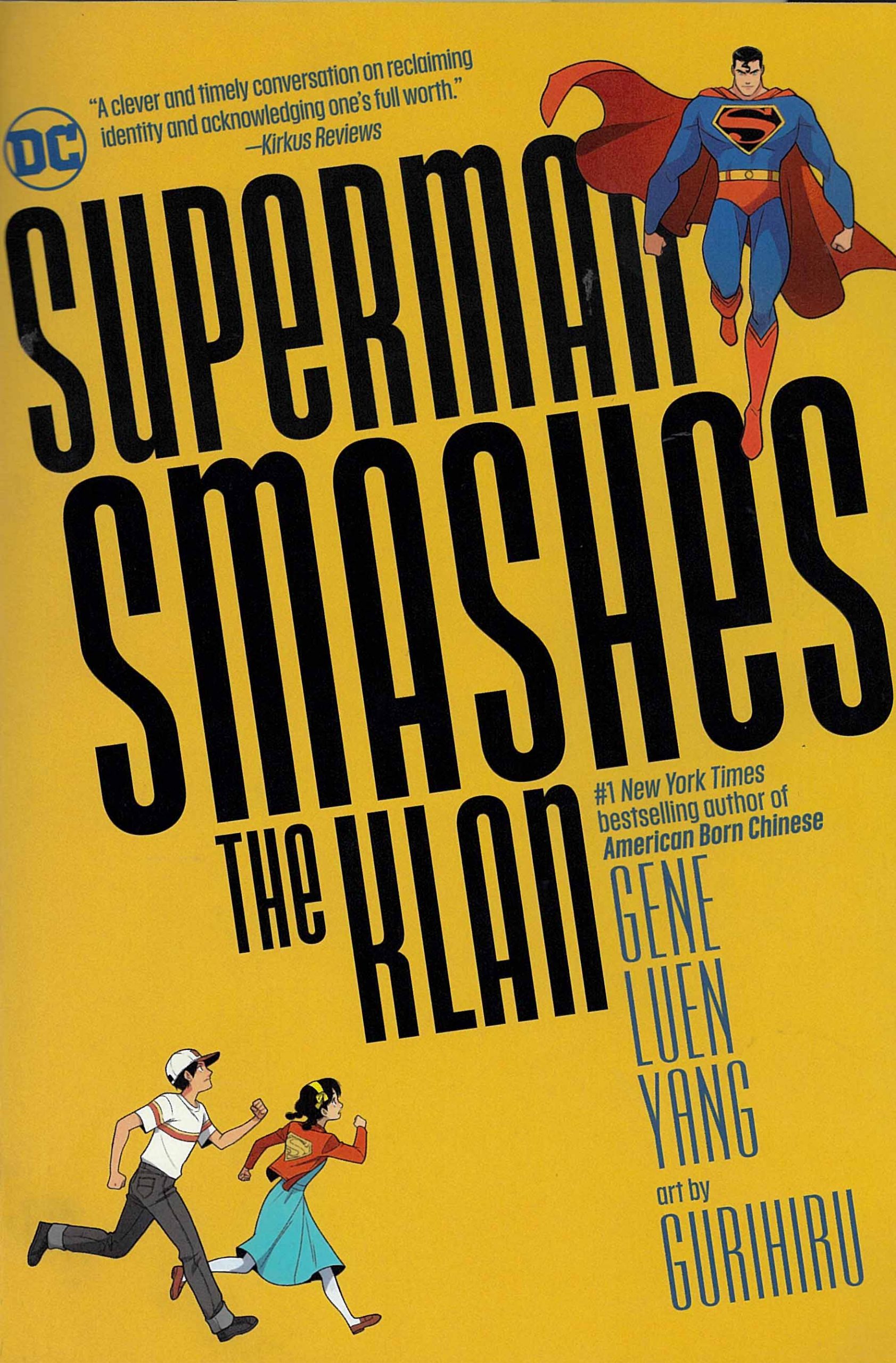 It's 2020, and I wish this Superman storyline from the 1940s were no longer relevant. As the resurgence of hate in the US has made clear, however, we do need this story again. There's no better choice for retelling it than Gene Luen Yang.
Yang labels himself "Cartoonist and Teacher" on his website. The first comics artist to serve as a National Ambassador for Young People's Literature and the recipient of a MacArthur "genius" grant, Yang wrote and illustrated the near-instant classics "American Born Chinese" and "Boxers and Saints," and has been crafting superhero reboots such as "The Shadow Hero" and a new Superman series that features not Clark Kent, but a Chinese teen named Kenan Kong.
The story that Yang adapted and revised for this book was originally released for radio rather than comics. "The Adventures of Superman," broadcast in the U.S. from 1940 into the 1950s, ran this "Klan" story arc in the summer of 1946, right after the end of World War II. (You can hear the whole thing here.) Yang preserves the basics of the original story: Dr. Wan Lee, the patriarch of a Chinese American family, gets a new job, and moves the family out of Chinatown and into a house in Metropolis. They are visited by the "Clan of the Fiery Cross" soon after they move in: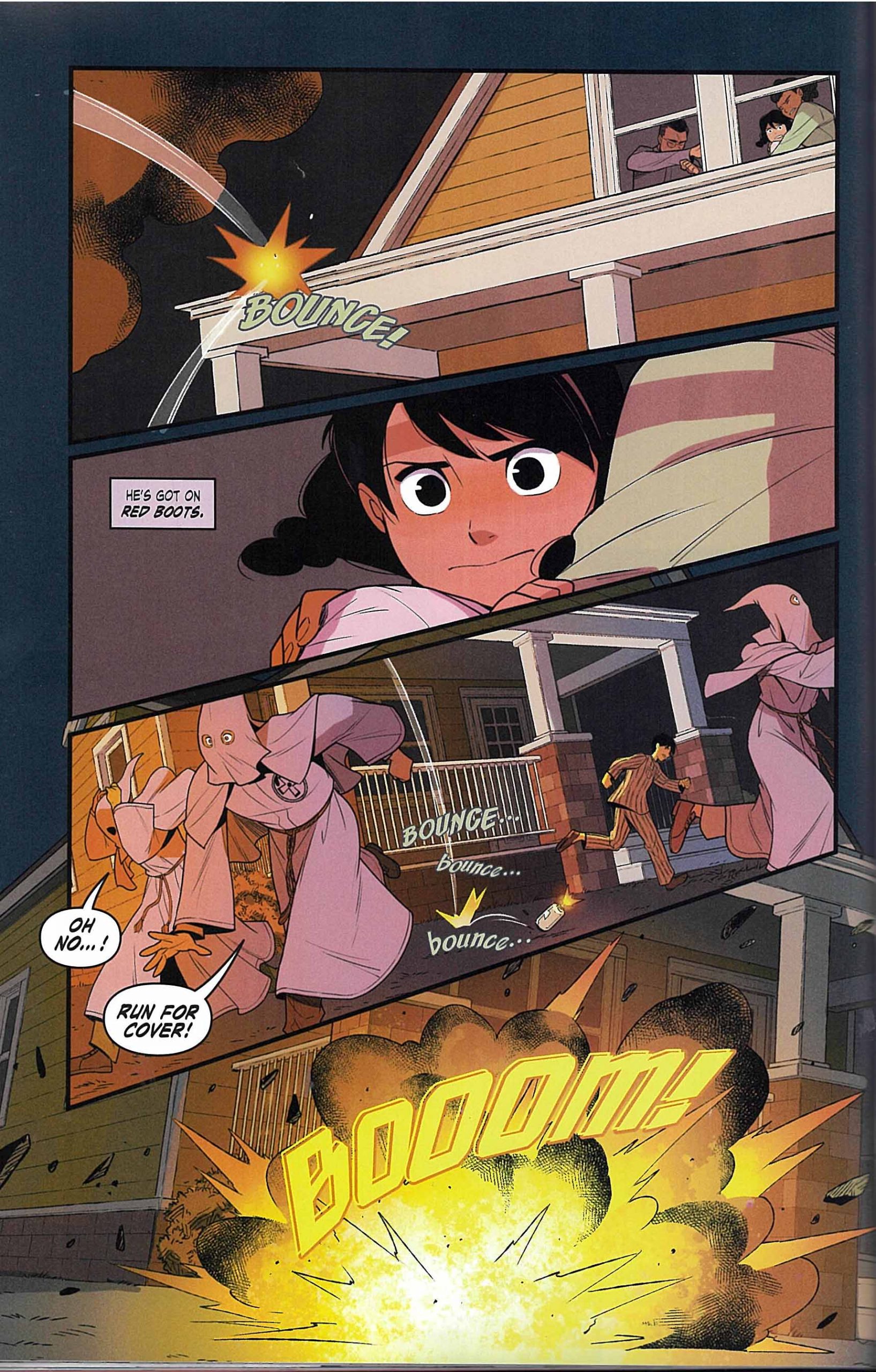 Continue reading ""Superman Smashes the Klan," by Gene Luen Yang and Gurihiru"