Originally published on GoshenCommons.org January 20, 2014
On this Martin Luther King Jr. Day, I encourage you to read, whether again or for the first time, "March," written by the Congressman and civil rights leader John Lewis and Andrew Aydin, and illustrated by Nate Powell. See the November archives for a review.
Within "March," Lewis mentions a 1957 comic that inspired him and college students across the country to organize the lunch-counter sit-ins that gave the civil rights movement critical momentum.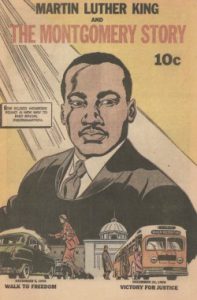 Continue reading "History Made Accessible: 'Martin Luther King and the Montgomery Story'"