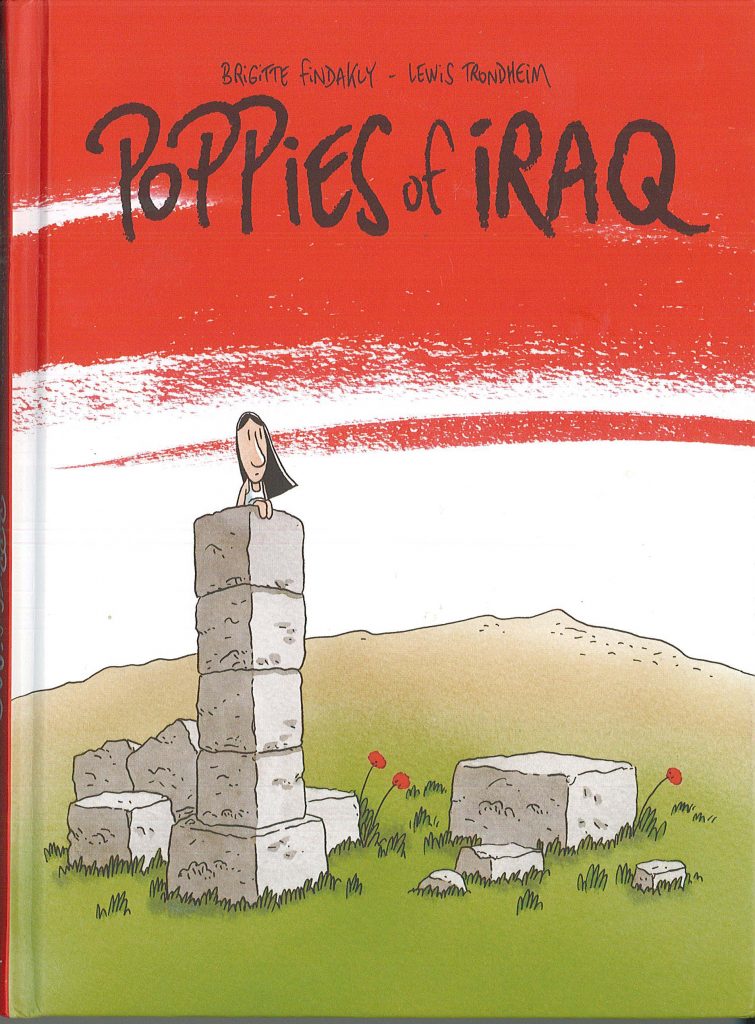 Poppies of Iraq, by Brigitte Findakly and Lewis Trondheim, Drawn and Quarterly, September 2017, list $21.95 (adult, maybe teen)
NOTE: Drawn and Quarterly sent me this book free for review.
It takes a few pages to settle into Poppies of Iraq, Brigitte Findakly's memoir of her home country Iraq. The narrative is disorienting, seemingly jumbled at first. As Findakly recently told an interviewer for Comic Book Resources, "I wanted to share my memories in a way that felt like the reader was seated next to me, having a conversation with me. . . . I allowed myself to digress, especially when the current events in Iraq would capture my attention while I was writing the book."
The light narrative touch is echoed in the book's visual style—defined both by Findakly's husband, the French cartoonist Lewis Trondheim, and by Findakly's expert skills as a colorist. The words and images float frameless, only loosely held by the invisible lines of a dominant six-panel layout.
This airy style also serves to heighten the intensity when the story runs dark. One of the best visual examples of the power this contrast creates is when her mother reads her French magazine, which always arrives censored: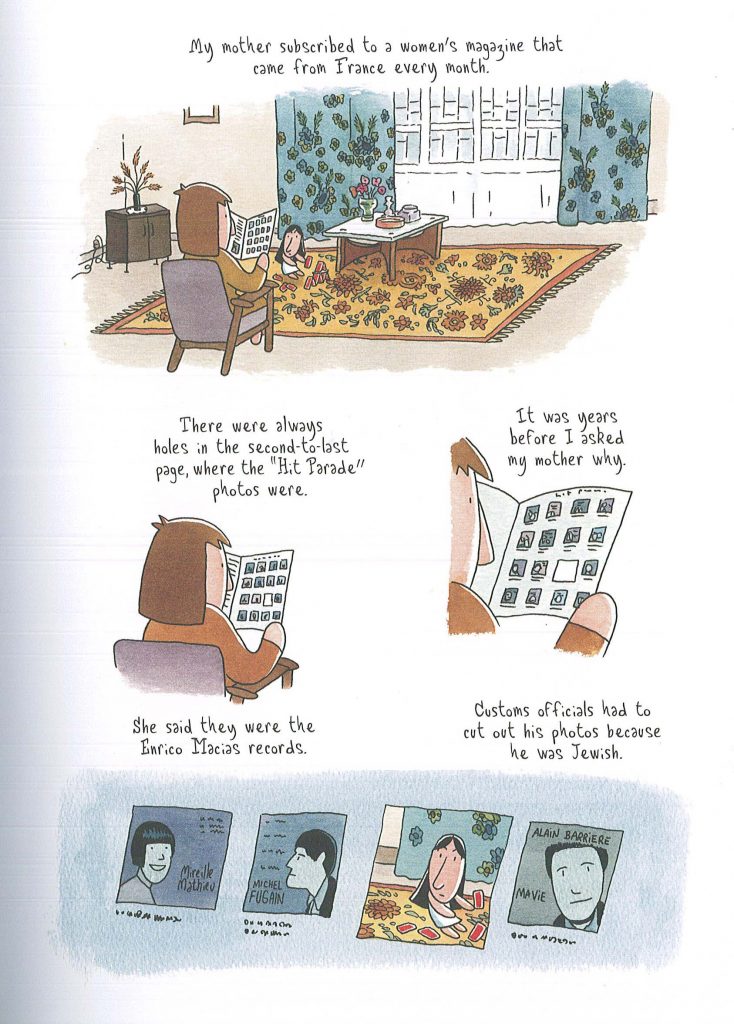 Cute drawings like these will attract kids to this book, but most reviews recommend teen readers or older. While Poppies contains no gratuitous violence, the reality of Iraq in its decline means that images of children's games and sibling spats are interspersed with executions: in one frame, for example, the reader's eye is first drawn to a row of blood splotches on a wall before it lowers to notice the bodies slumped below.
But most of the horror this book portrays is more gradual, like the censorship. Iraq itself becomes a character, changing and developing and complicating as the story progresses, like any well-written figure. In Poppies, the development is unfortunately—but inevitably—for the worse. We watch Findakly's relationship grow and change and, sadly, move beyond repair, as if the country is a spouse or partner growing increasingly estranged.
Findakly's family leaves for France, her mother's home country, when she's in eighth grade. The move is difficult for the whole family, but unquestionably the right decision, especially once readers witness Finadkly's adult return to the country. Changes for the worse that have been gradual for her relatives seem sudden and drastic to her. Her cousins have grown accustomed not only to cultural restrictions (covered knees and shoulders) and a state of disrepair, but also to a constant state of surveillance, even from their own kids, brainwashed at their schools. Obligatory pictures of Saddam Hussein hang in their households and watch over Baghdad from billboards, as we see in this sequence of Findakly briefly considering an illustration job for the Ministry of Culture: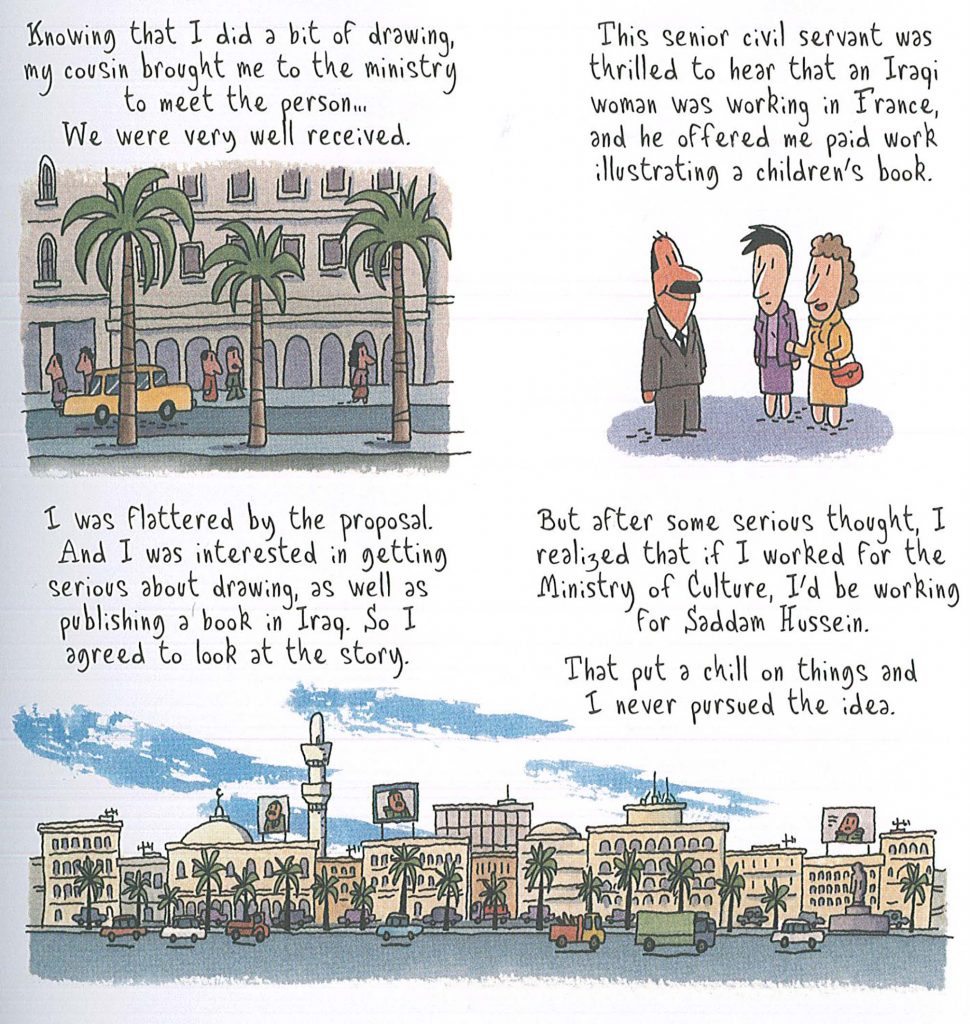 But of course not all of Findakly's memories are sinister. In fact, the main value of this book is the way it humanizes a country that Western news headlines represent solely as a war zone. Findakly intersperses her main story with short one- or two-page vignettes labeled "In Iraq," which detail everything from Iraqi marriage and courtship customs to who runs the errands: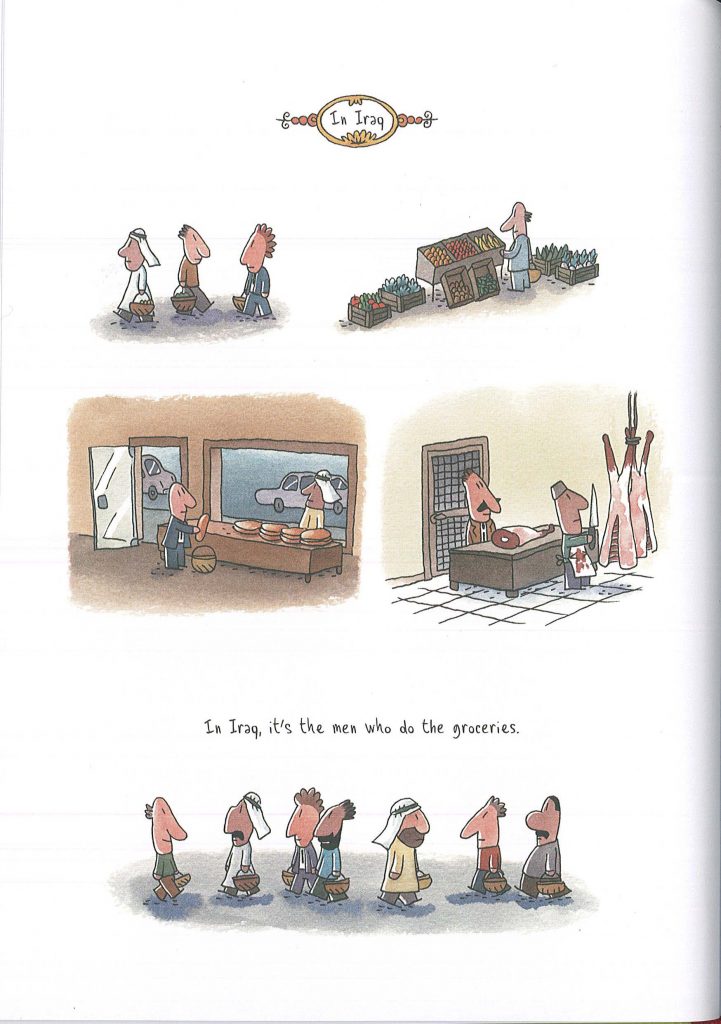 Findakly hasn't been back to Iraq since Hussein invaded Kuwait and the first Gulf War began. She recently said that once ISIS invaded Mosul, she knew that her memories were all she had left.
Perhaps that's why toward the end of the book, the titles of the short, interspersed vignettes shift from "In Iraq" to "The Good Memories." These full-page drawings also showcase Findakly's well-honed skills as a colorist: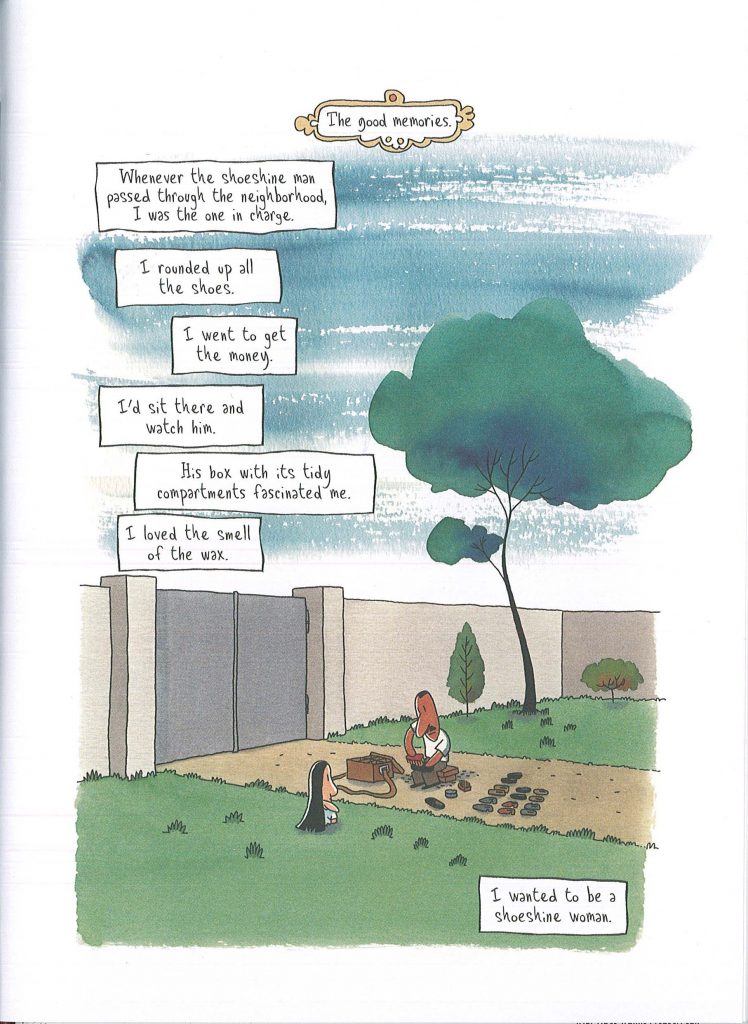 The soft watercolor edges of the trees and sky hover above the tightly contained, black-outlined backyard wall. Findakly's good memories have walls around them, too, in need of protection. "I just grew up thinking I was a normal little girl," Findakly told an interviewer from The Comics Journal in late September. "Life in Mosul was very calm. Our neighbors were our best friends and they were Muslim. When there was a coup d'etat, the only perceptible consequence was that we wouldn't have to go to school the next day."
Findakly's memories will prove educational for most Western readers, but most of all, their expert presentation conveys how precious they are, shared with readers in hopes of gaining allies to fuel a collective vision of a happier, healed future for her beloved Iraq.
You can find this beautiful book, and all the books I review, at Better World Books in Goshen:

Better World Books provided me with my next book for review, Jason Shiga's Demon: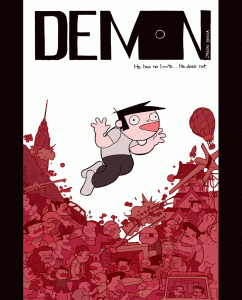 Stay tuned for another review in two weeks, and feel free to suggest more titles in the meantime!