"Brazen: Rebel Ladies Who Rocked the World," by Penelope Bagieu. Trans. Montana Kane. 296 pp. First Second. Cloth, $24.99; paper, $17.99. Ages 13+.
Thanks to Fables Books, 215 South Main Street in downtown Goshen, Indiana, for providing Commons Comics with books to review.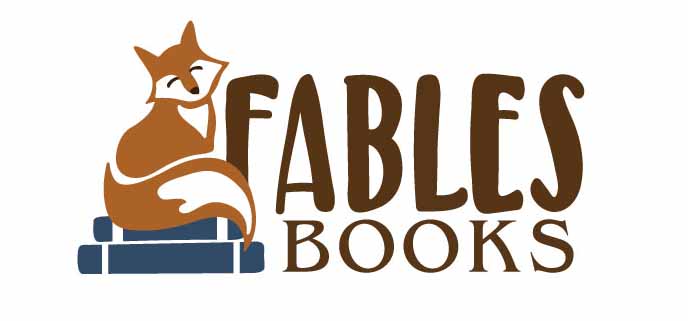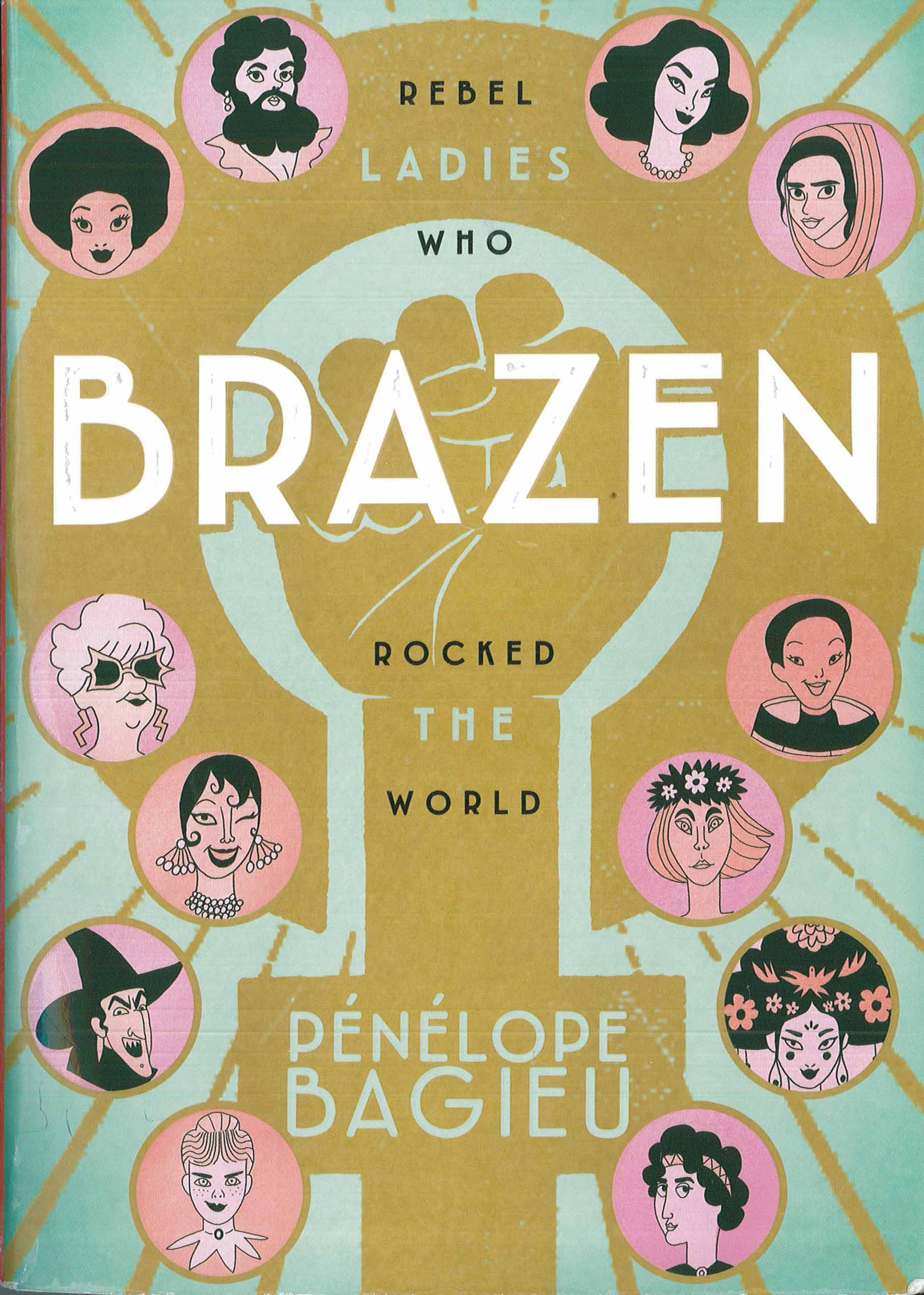 "Brazen: Rebel Ladies Who Rocked the World" is a powerhouse collection of 29 biographical comics about women from around the world who got things done—or, in some cases, are still at it. Comics bios can be difficult to pull off: I've seen a lot of clunky ones that fail to use the genre to its best effect, and get squashed by the weight of wordy exposition. Penelope Bagieu, however, is a master of the genre. Her instinct for the arc of a life is spot-on, well-balanced by emotionally dense visuals that keep the story moving, while also conveying humor and compassion.
Take for example, the first three panels of the book, which introduce Clementine Delait, a bearded lady born in eighteenth-century France: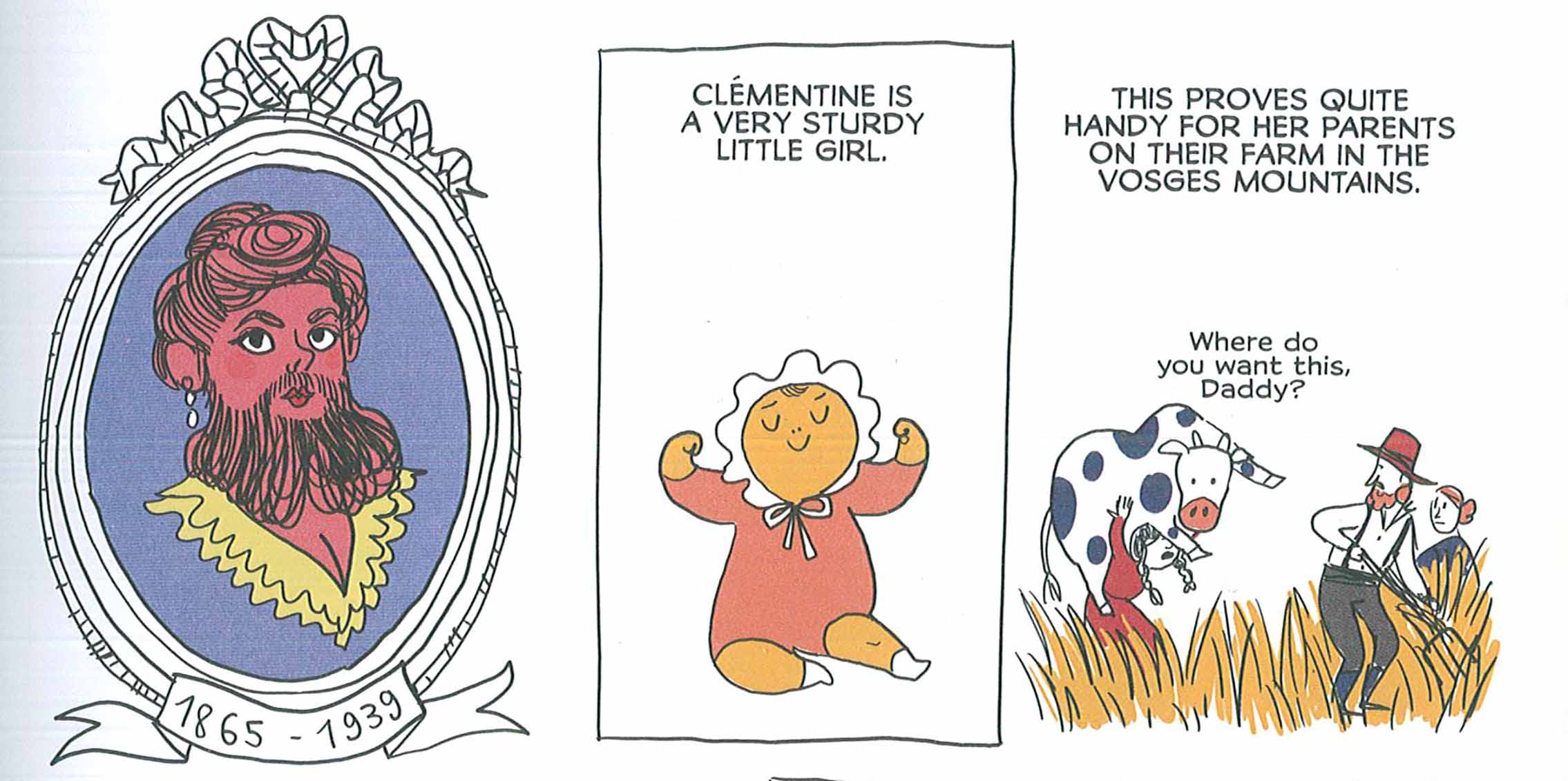 This book overflows with quick one-frame personality profiles, like that baby showing off her guns, as well as sight gags like a kid carting around a cow. Bagieu has admitted to taking liberties with her images to keep the story engaging. "It was almost like police work," she told "Comics Beat." "It's non-fiction, but there are gaps I had to fill." Check out the first page of astronaut Mae Jemison's life, for example: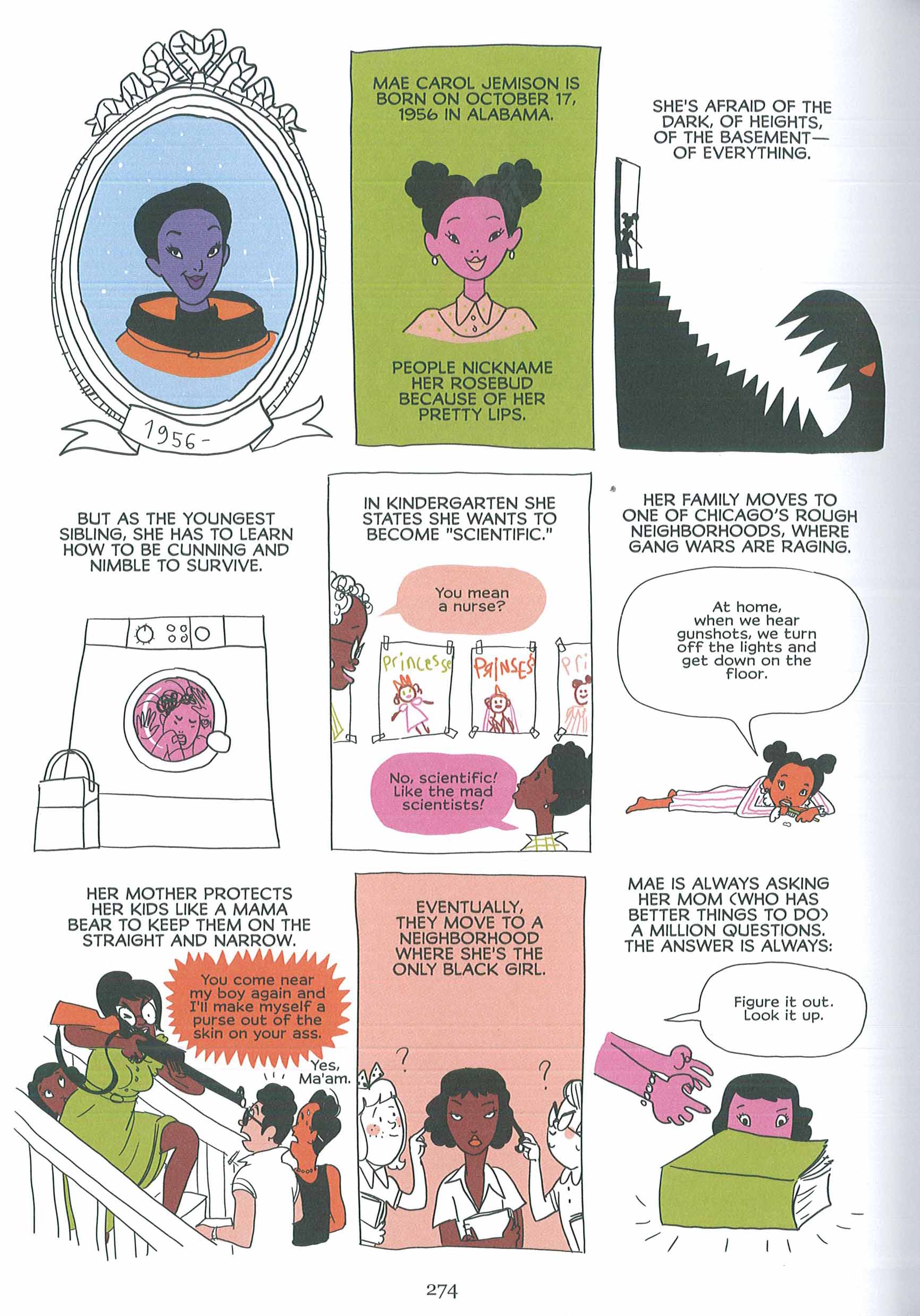 The washer and the hair-touching frames pack an emotional punch, but, although Bagieu does research her subjects, their truth is likely emotional rather than literal. As she explained to J. Caleb Mozzocco of the "School Library Journal," "My priority is always to make my characters alive, more than close-to-reality. What will make you turn hundreds of pages, laugh and ache with a character is clearly not the fact that they are similar to the actual person. What I usually do is doodle them until I love them. . . . They have to be real persons to me, so I can start working on the way they act."
Jemison's is a characteristic first page of these bios: all have nine panels, as well as a handful of colors—four or a couple more, which vary for each piece, depending on its mood and style. This page also exemplifies Bagieu's expert sense of balance on the page as a whole, especially when it comes to color, line, and movement.
As you can also tell from this page, Bagieu isn't afraid to interweave her sense of humor with harsh specifics from her characters' difficult histories. She doesn't flinch from representing dark chapters of these women's lives. Her protagonists encounter neglect, psychological abuse, or, as in the case of journalist Nellie Bly's mother, physical abuse: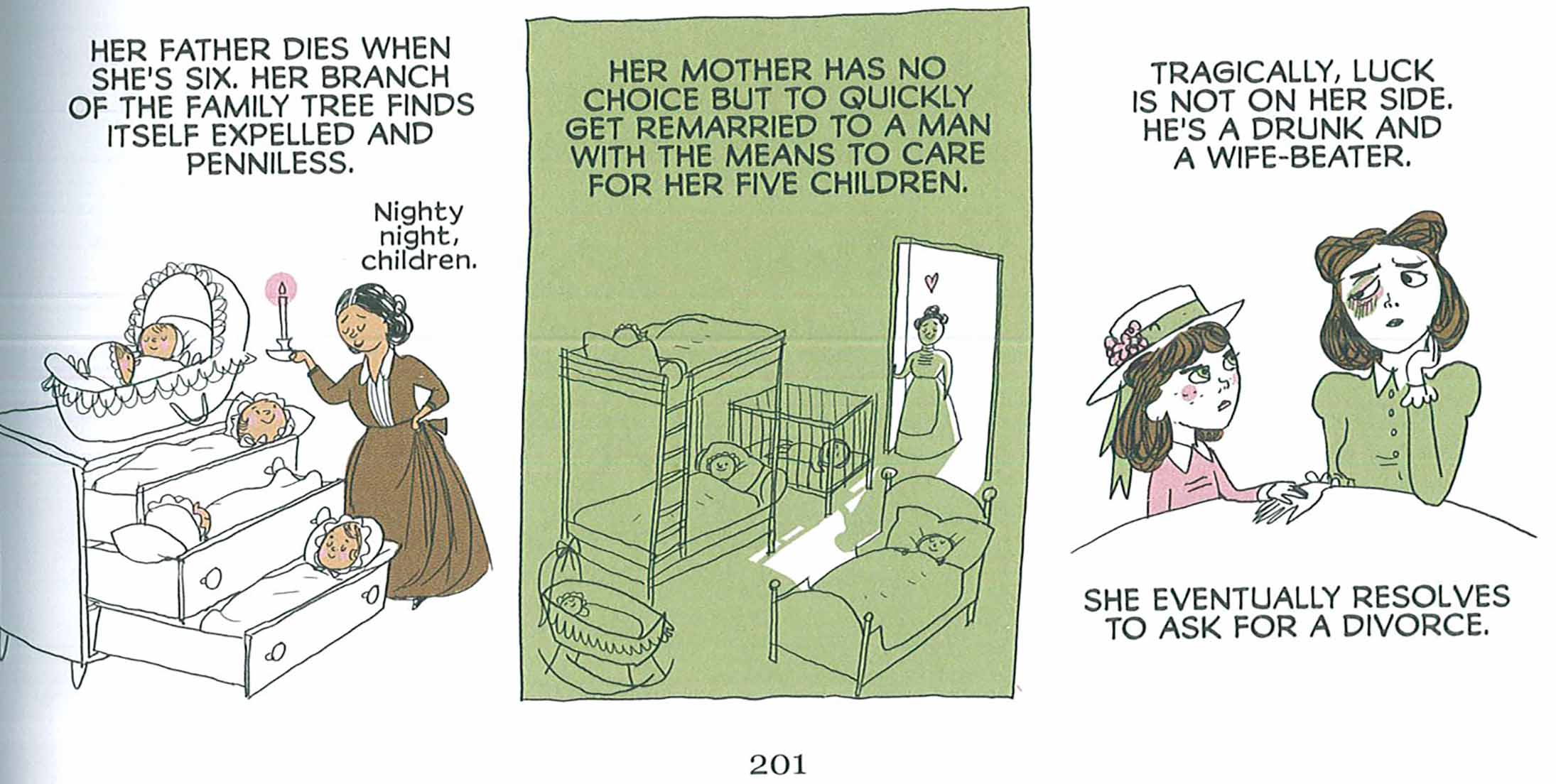 Neither does Bagieu choose from the usual list of famous women in history. As she told "Comics Beat" interviewer Phillipe LeBlanc, "I wanted people to think 'Why have I never heard of her before?' or in the case of women who were more famous like Josephine Baker, 'how did I not know this about her life?'"
While the bulk of Bagieu's brazen women hail from the U.S.—though the comics were originally released serially for France's newspaper "Le Monde,"—Bagieu includes at least one story from each continent, and the book's timeline spans not just centuries, but millennia. Her earliest bio is the Greek gynecologist Agnodice, born around 350 B.C. Her youngest is Afghani-born rapper Sonita Alizadeh, barely 20 years old. Her women warriors and rulers span the globe, from Nzinga in present-day Angola, to China's Wu Zetian, to Lozen, a Chiricahuan Apache in territory that is now Mexico and the American southwest.
More recent profiles include transgender celebrity Christine Jorgenson, animal activist Temple Grandin, and Liberian social worker Leymah Gbowee. Each piece is followed by a lush two-page full-color spread that summarizes the story in a single image. It's difficult to choose a favorite, but Nzinga's is one of my top five:
Bagieu intends not only to champion strong women, but to open minds: it's no accident that she starts with a bearded lady who never makes excuses for who she is. The original French subtitle, "Women Who Do as They Please," is a great reminder for all of us: set out to do what you love and believe in, with integrity, and you'll "rock the world" by default, as the U.S. subtitle suggests—much like lighthouse keeper, environmental landscaper, and preservationist Giorgina Reid: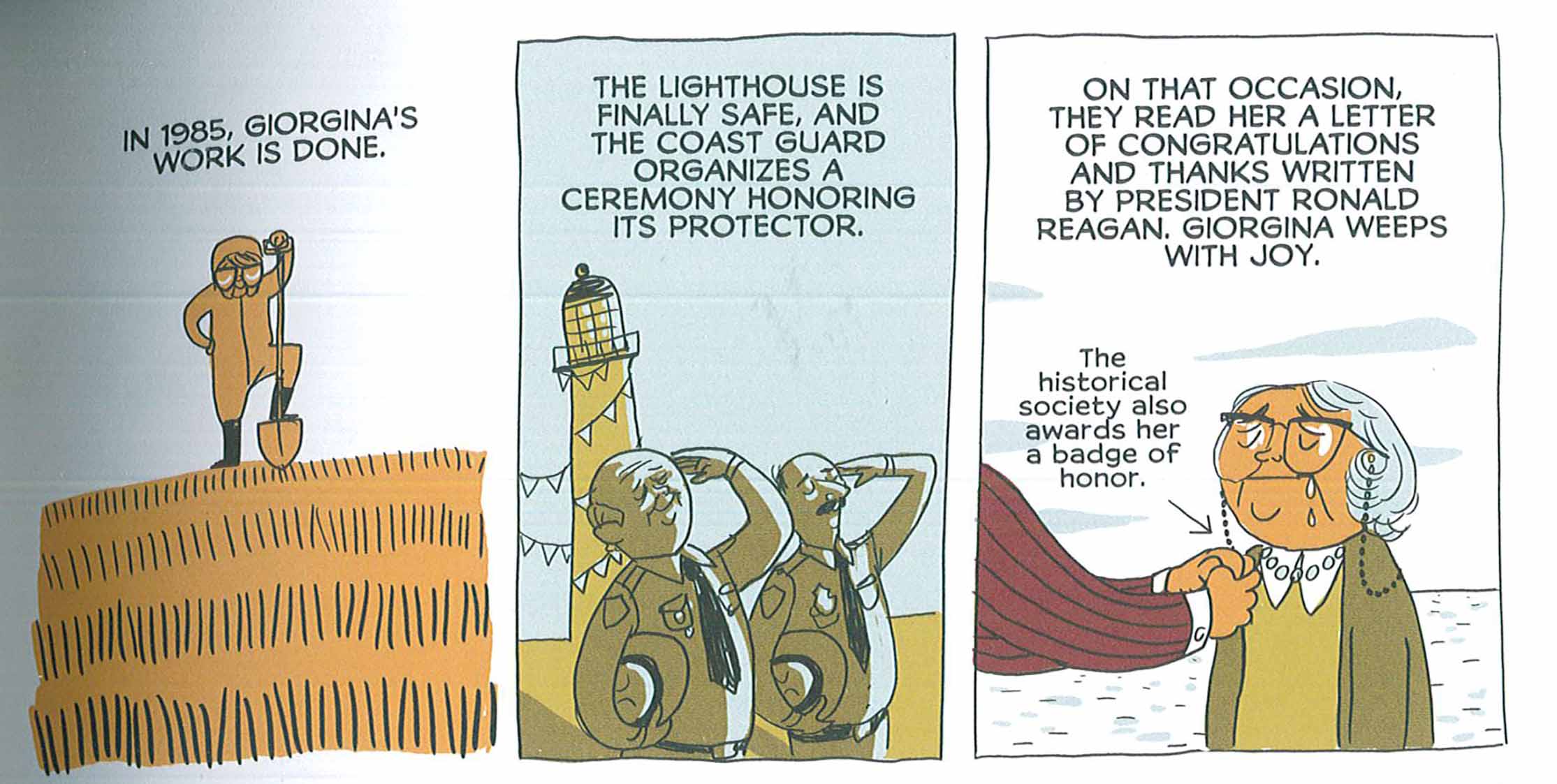 I think my favorite element of the book is its examples of how to age brazenly—or really, just productively—like Reid in that top left frame. As Bagieu told Nicola Rose of "Frenchly," "Many of these women are everywhere but they're not really the center of attention, they're the background character in somebody else's biography. Or the wife of someone. Or the mom of someone. Someone who did all the work but who was a woman so she wasn't the center of attention."
Nineteenth-century Dutch wife and mother Josefina Van Gorkum is another highlight. Since she was Catholic, and the love of her life was Protestant, they weren't allowed to be buried in the same graveyard, but the unflappable Van Gorkum came up with a solution that continues to remind visitors of the folly of walls and barriers:
Since Bagieu didn't have a handy vocational subtitle like "Astronaut" or "Lawyer" for Van Gorkum, she settled on "Obstinate Lover." If you take the long view of history, I'd label her "Religious Reformer," a striking reminder of the power of image and story to enact real, positive change in the world.