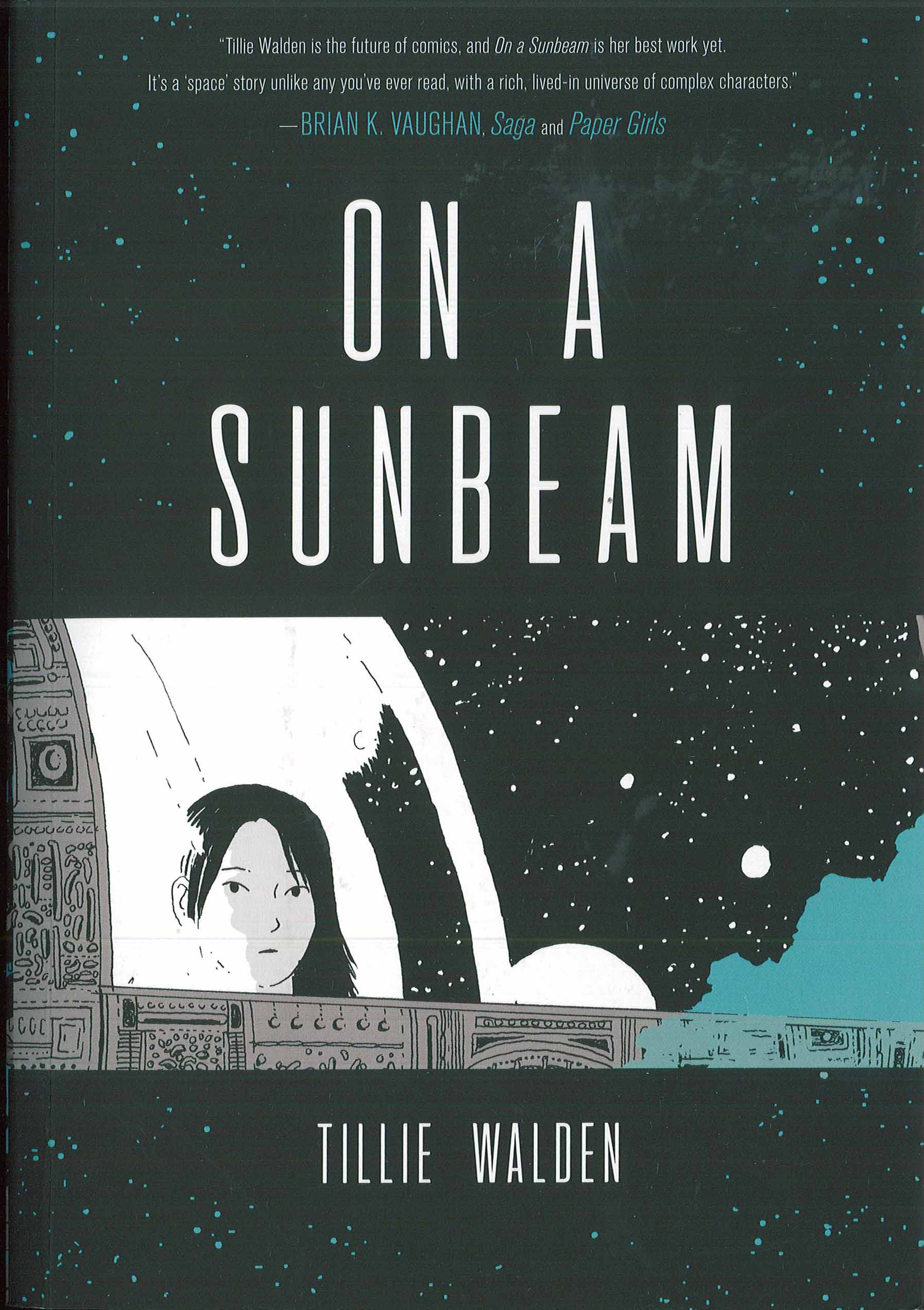 "On a Sunbeam," by Tillie Walden. First Second Books. October 2018. 533 pp. Paper, 32.99. Young adult, 13+.
Thanks to Better World Books, 215 S. Main St. in Goshen, for providing me with books to review. You can find or order all of the books I review at the store.
Comics artist Tillie Walden feels ambivalent about social media. She does post her work, especially her webcomics and works in progress, on her own site, as well as on Instagram and Twitter, but as she told fellow comics artist Jen Wang for the site YA Pride, "I never felt entirely comfortable online. I don't think it's ever really suited me," she adds. "It works for a lot of teens, but I found it all to be a little too artificial."
It also gives her a lot more time to write and draw. Although she is only 22, her most recent graphic narrative, "On a Sunbeam," is her sixth. She first published it as a webcomic, her installments averaging 30 pages a week—which, for art with this level of detail and complication, must be a record. The whole work is still available online, but when it comes to a breathtaking full-page panel like this,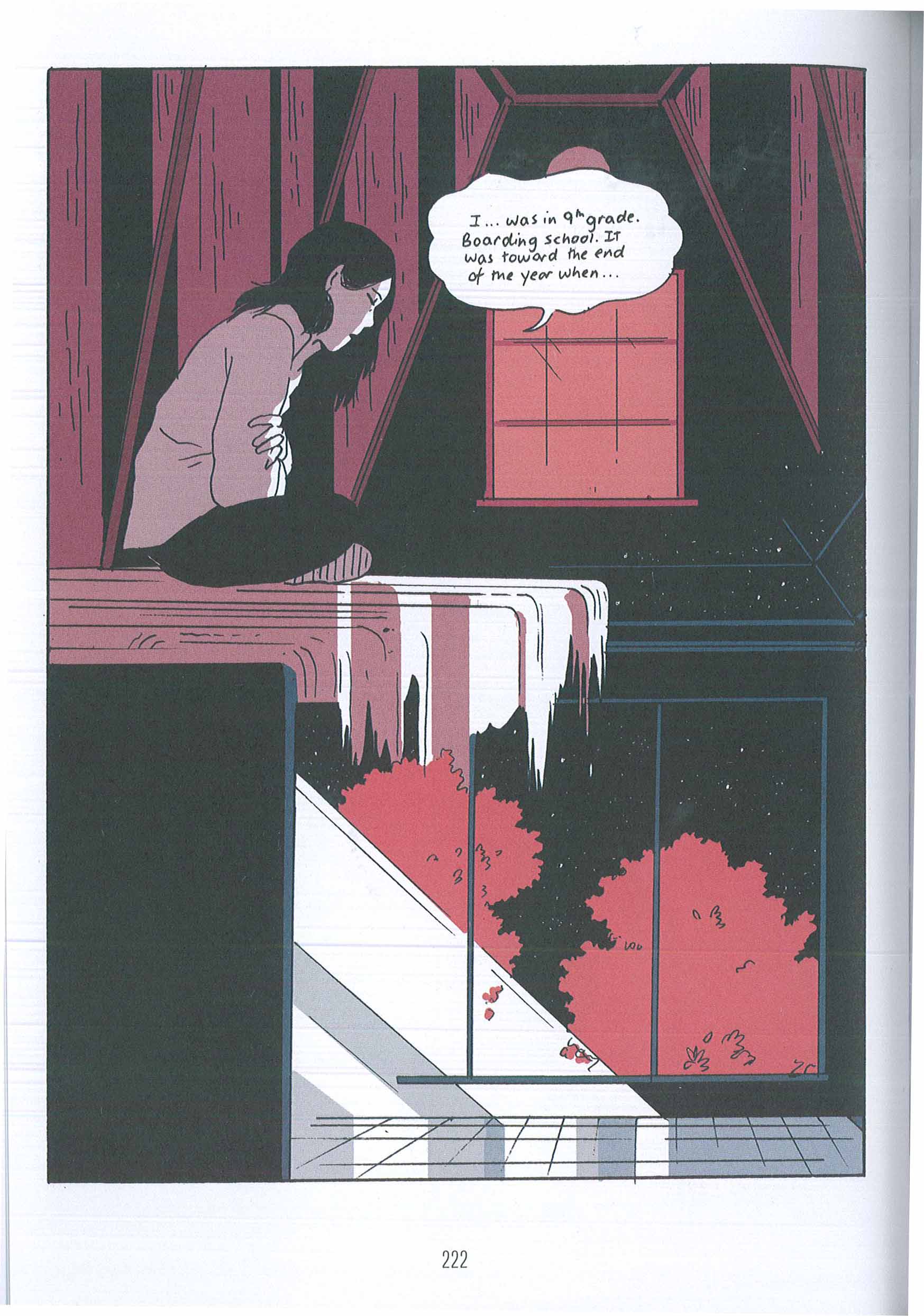 or this,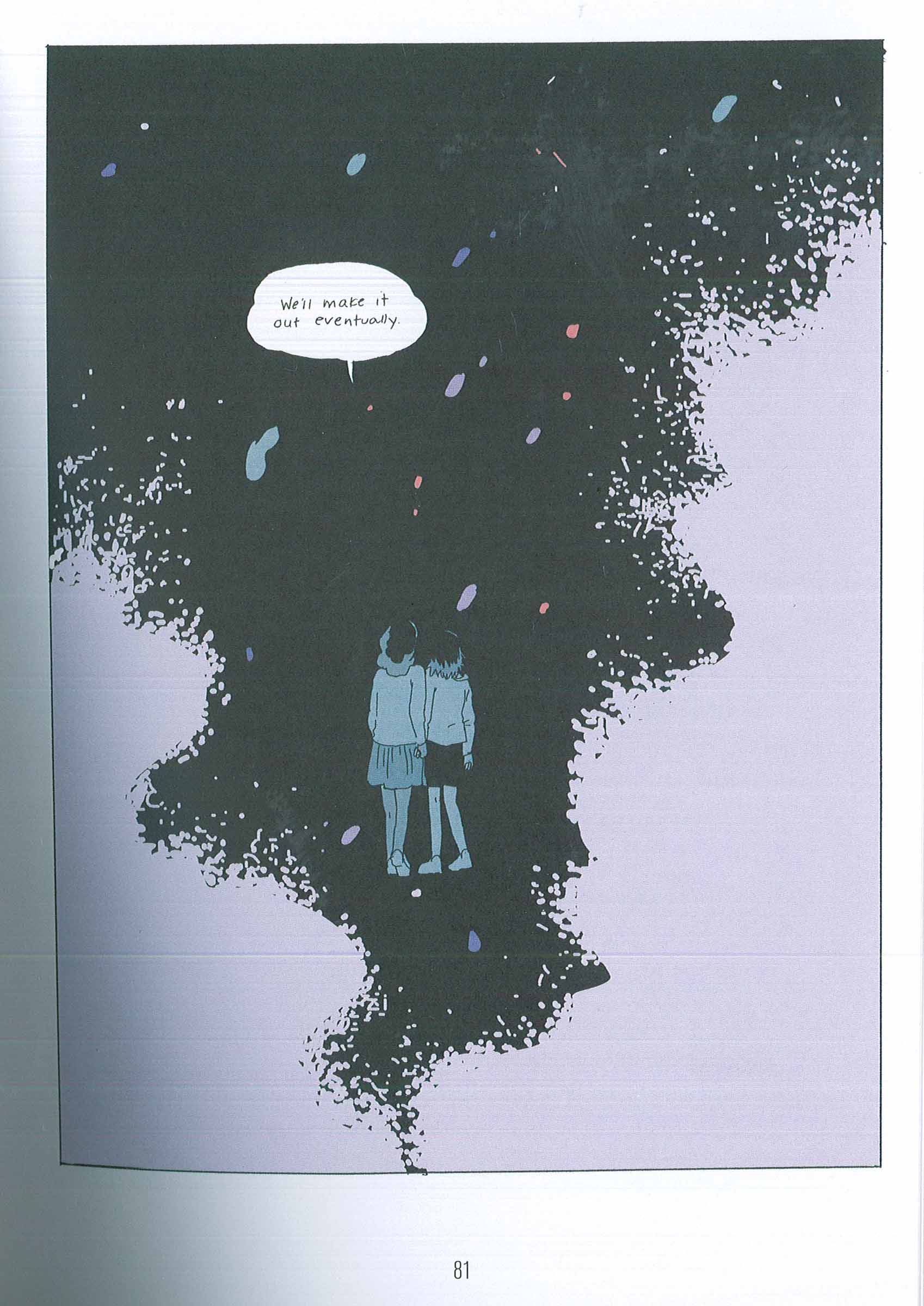 not only is the color more vivid on the page than on the screen, but there's something to be said for turning the page and holding it in your hands.
You might expect such intense, saturated art to accompany a fast-paced story, and Walden's expert plot definitely keeps readers engaged. Her specialty, however, is explosive quiet. Imagine Zen comics artist John Porcellino drawing a genderqueer Janelle Monae space opera. With all the cross-genre marketing these days, I'm holding out hope for a soundtrack—or maybe they'll find that if you play Queen's "Bohemian Rhapsody" in the background while you read, the book and the music will line up much like Pink Floyd's "Dark Side of the Moon" supposedly soundtracks "The Wizard of Oz."
Apologies: this book is so gorgeous and enveloping, it sends me on a bit of a manic streak. Anything beautiful seems possible, and I get so wholly swept into Walden's universe that I forget to add book review basics like plot summary.
I'll back up: we first meet Mia, the protagonist, when she joins a restoration team that repairs crumbling planetary structures. Mia seems quiet and hesitant, so when the story flashes back to her boarding school days, it's a surprise to see her in trouble, waiting outside the principal's office, where she meets Grace, a new student, who's also in trouble: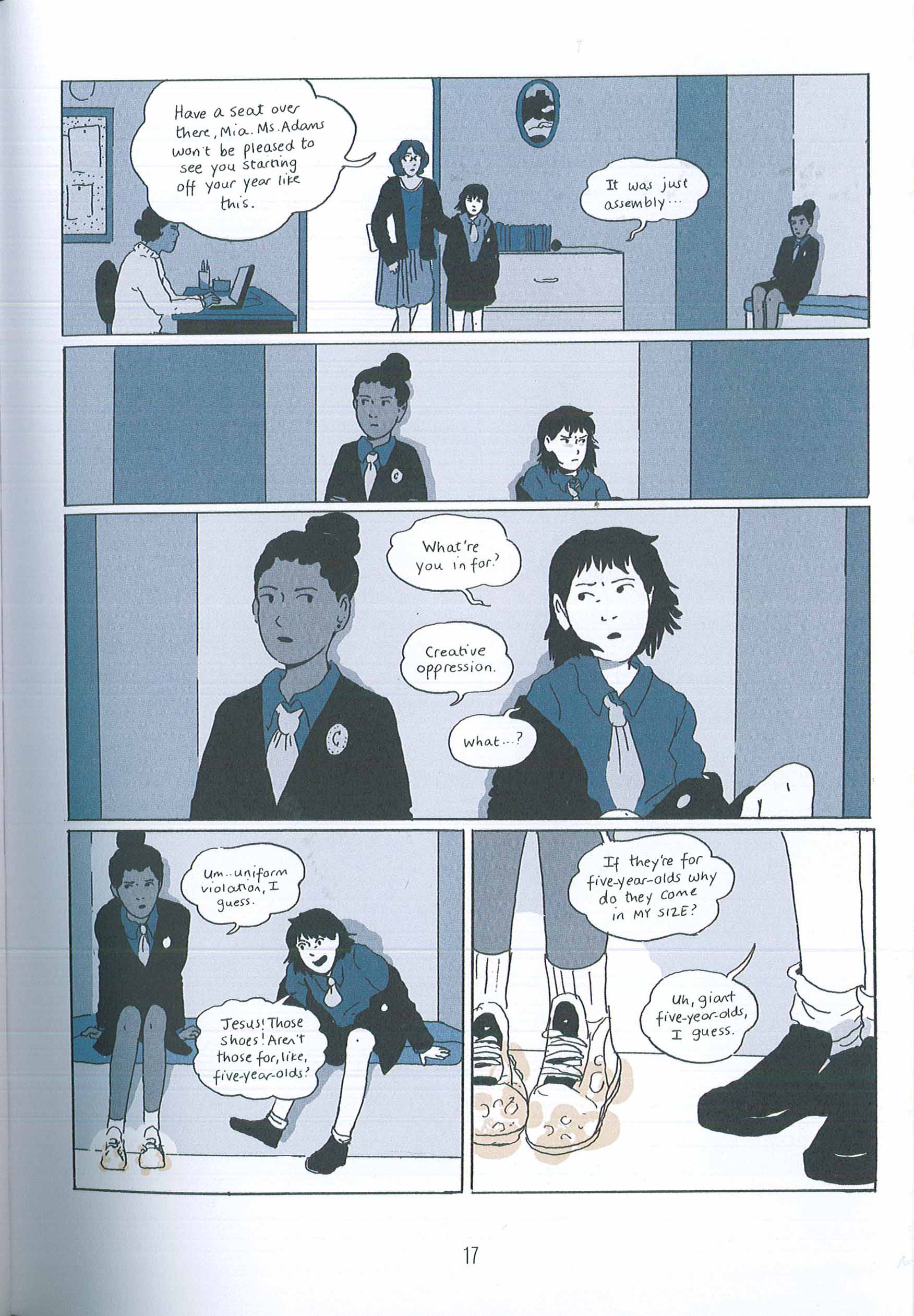 As the story switches between past and present, it also slides between two main color schemes: blue represents the past, and mauve represents the present. Walden's expert and innovative use not only of color, but of frame and other narrative tools unique to comics, showcases her training as a graduate of Vermont's Center for Cartoon Studies.
Take these accordion panels, for example, which suggest a whole prism of setting and story condensed within each thin strip of light and color:
Past and present eventually meet in this world of spaceships shaped like fish and birds that glide through a bright and breathable outer space. Walden also uses simpler, more traditional panels to develop story and character, intensifying the effects with whitespace and simple colors, as well as a shifting camera lens: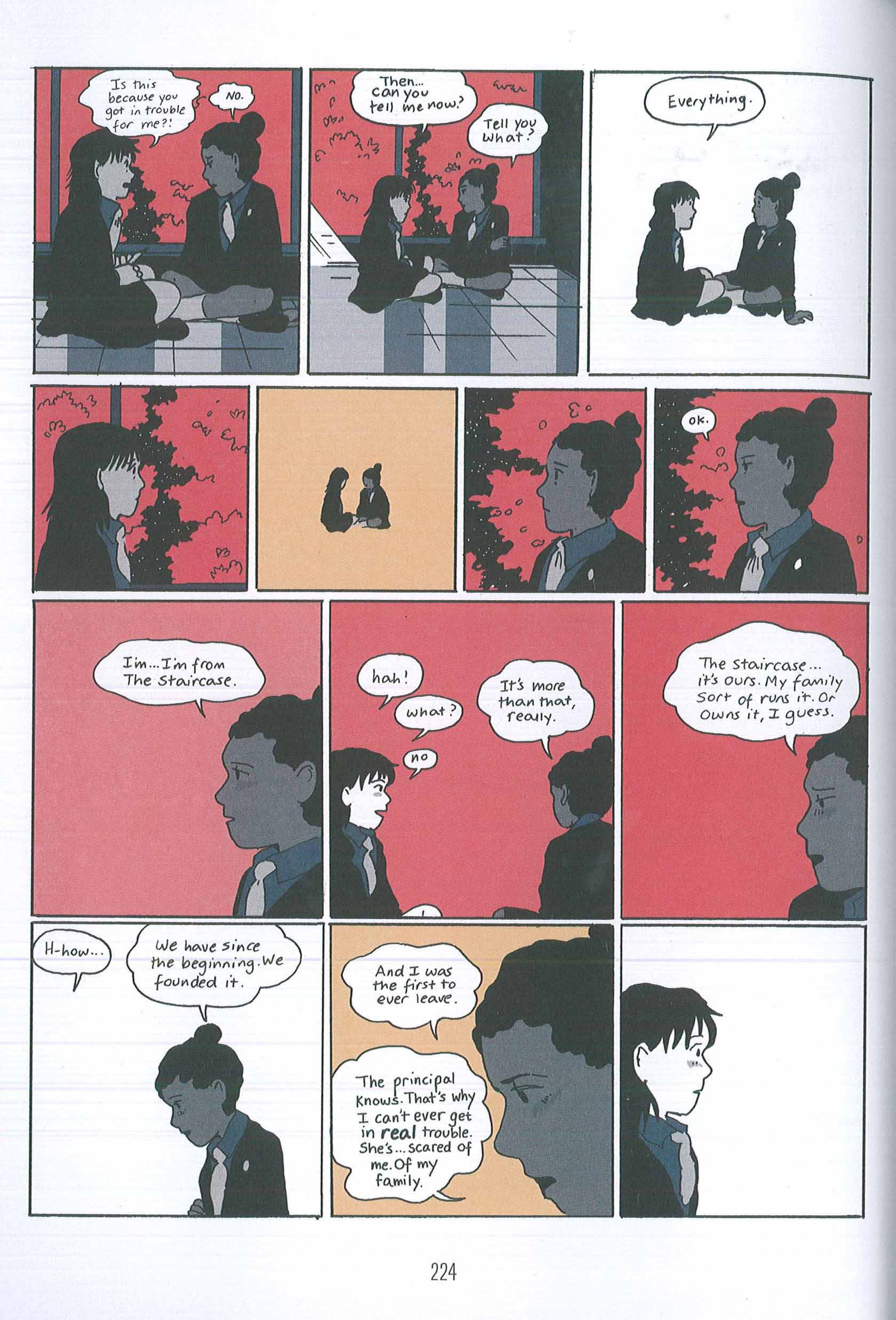 Many reviewers have made much of the fact that "On a Sunbeam" contains no male characters. Honestly, the book was so engaging, I didn't notice. The story's genderqueer perspective means that most characters don't identify as either male or female anyway. This character, Elliott,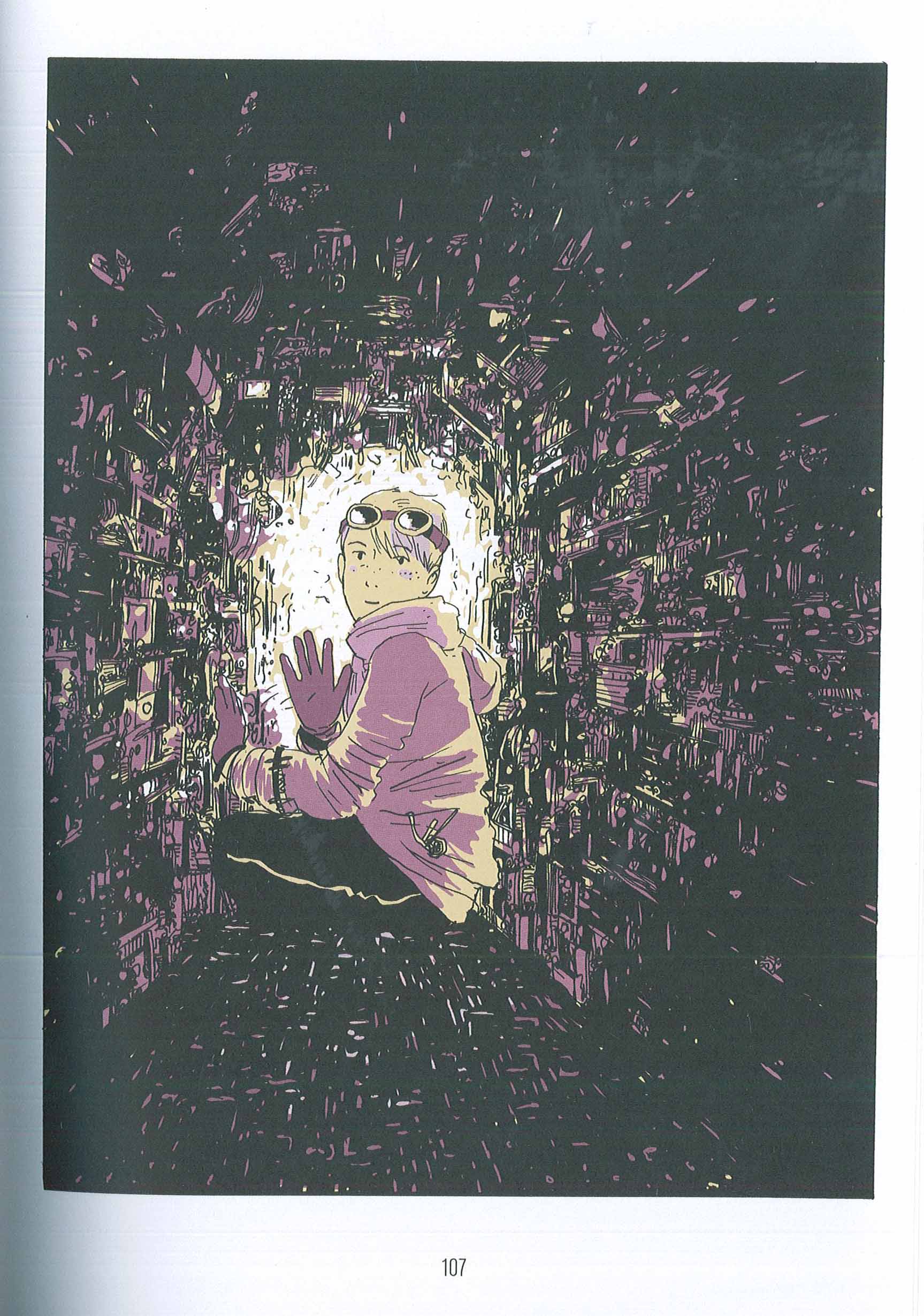 prefers to be referred to as "they" rather than he or she, and most of the remaining main characters are visually androgynous.
Walden isn't trying to make any sweeping political statement, just working to create spaces for young readers who feel underrepresented. In 2017, after the publication of her memoir "Spinning," about the convergence of two major events in her life so far—leaving the world of competitive ice skating and coming out as a lesbian—she told "Forbes" magazine about a father who approached her after a reading to tell her about his daughter, who had recently come out as a lesbian as well. "He bought the book, we talked, we both cried. He thanked me for existing. He literally thanked me for existing! He thanked me for being an openly gay woman and sharing that with the world, and paving a way for his daughter."
When a "Publishers Weekly" interviewer asked her if she had any advice for youth "struggling with coming out," she gave an answer that applies to any kid—or frankly, any adult—whether gay, lesbian, cis, genderqueer, or an identity that doesn't have a category: "everyone around you doesn't need to understand who you are. You just need to understand who you are."