"Algeria Is Beautiful Like America," by Olivia Burton, illustrated by Mahi Grand. Trans. Edward Gauvin. 176 pages, Lion Forge, April 2018. Hardcover, list price $24.99.
Thanks to Better World Books, 215 S. Main St. in Goshen, for providing me with books to review. You can find or order all of the books I review at the store.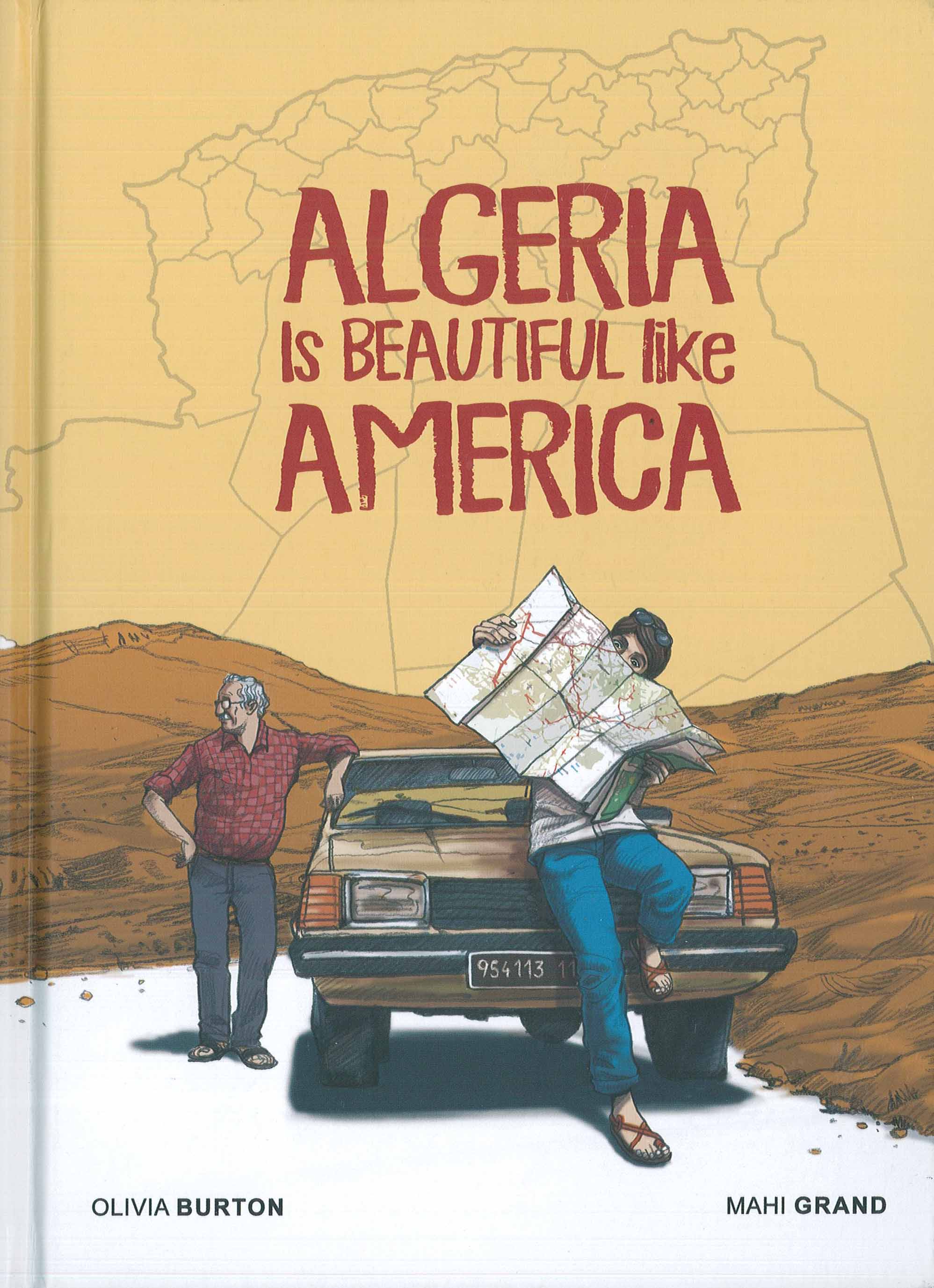 Travel memoirs are a difficult genre to write well. The worst ones devolve into solipsism: too much about the narrator's emotional landscape, when it's likely the landscape of the location that drew the reader to the book in the first place. Yet the author can't back off too much, lest the book desiccate into a daily calendar of events, or worse, a mere guidebook.
This balance between narration and location becomes trickiest on contested ground. "Algeria Is Beautiful Like America," written by Olivia Burton and illustrated by Mahi Grand, was originally released three years ago in France, where a complicated colonial history with Algeria lives very much in the present. Newly translated and released in the US this past April by Lion Forge, the book explores Algeria through the lens of Burton's family history—a lens that doesn't always make for a pretty picture. Continue reading "Review: "Algeria Is Beautiful Like America," by Olivia Burton and Mahi Grand"